Double Olympic shot put champion Valerie Adams has welcomed the hardline stance taken against Russia for the Rio Games, claiming "once a cheater, always a cheater".
The All-Russian Athletics Federation was banned last November by the IAAF over allegations of state-sponsored doping.
As it stands, the IAAF's suspension on Russian track and field athletes remains in place, although the case has been taken to the Court of Arbitration for Sport.
Adams has felt the brunt of drugs cheats in the past having originally only won silver at the London Games before being upgraded to gold when Nadzeya Ostapchuk was found to have failed a drugs test.
The New Zealander believes there should be a "zero tolerance" approach to drugs cheats, telling the Guardian: "It will definitely be a positive step because if you don't stop it at the top it will just keep going.
"I have no sympathy whatsoever for anyone once they have been done. For me it's like someone who cheats on their spouse. Once a cheater, always a cheater. Kick them out and don't let them back in. 
"That's my stance on doping. Zero tolerance. Some people are more lenient towards athletes who do this - but not me. I'm very cut-throat because I have been affected by it three times.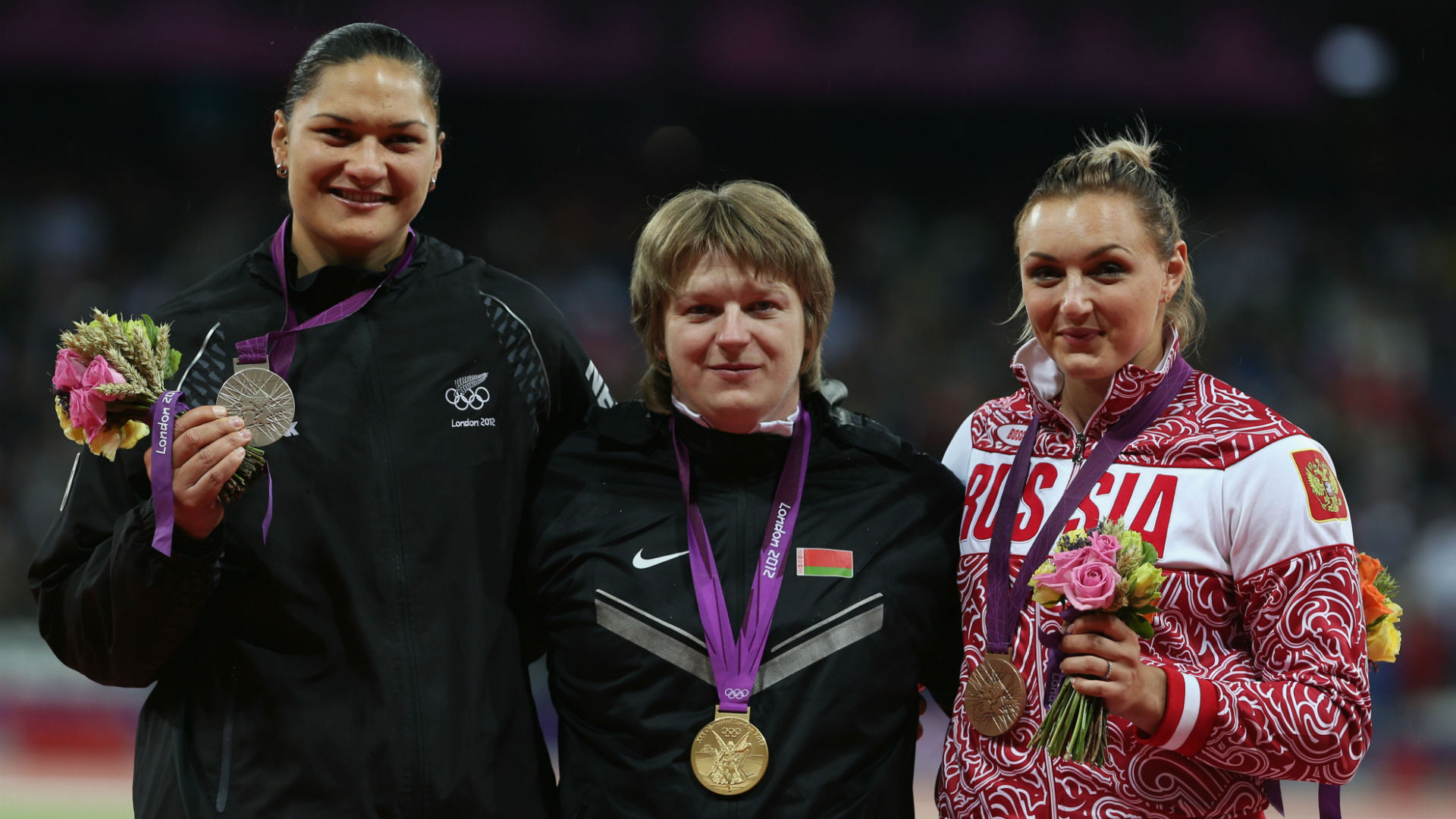 "In 2004, at the Athens Olympics, I finished ninth [behind Russia's Svetlana Krivelyova, was later found guilty of doping at those Games] and so I missed out on three extra throws. 
"In 2005 Nadzeya Ostapchuk [of Belarus] got the world championship gold ahead of me but then, eight years later, they retested her results and she got caught for doping. 
"The same thing happened in 2012 at the London Olympics. Me and another shot putter did a count. We needed two hands to count the 10 shot put athletes who have been done for doping in my career."