Army will use 'battle techniques' to help Covid-19 vaccine rollout, PM says
The Army will use "battle preparation techniques" to keep up the pace of Covid-19 vaccine rollout across the UK, with hundreds of thousands of doses per day administered by the middle of this month, Boris Johnson has said.
The Prime Minister said almost 1.5 million people have now been vaccinated against the disease and the Government intends to give everyone in care homes a jab by the end of January.
Speaking at a Downing Street press conference, the Prime Minister said people had a right to know how quickly jabs could be rolled out and stressed the NHS was ready to administer vaccines as quickly as they could be supplied.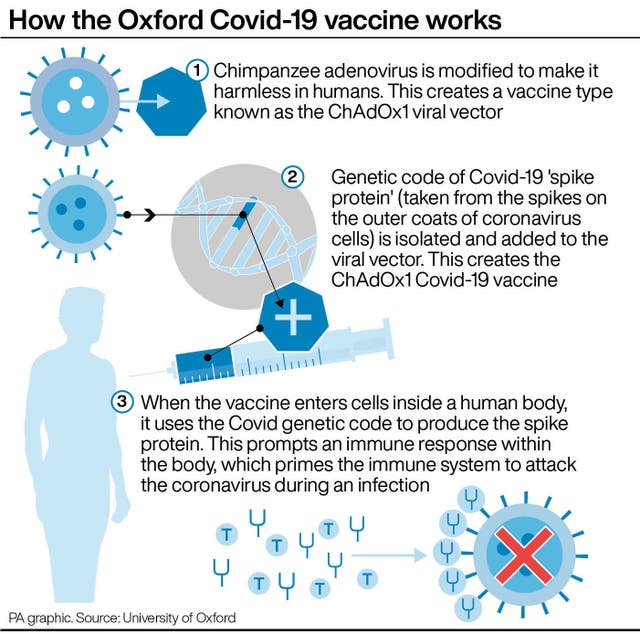 It comes as the vaccine from AstraZeneca and Oxford University is rolled out across GP surgeries in England.
Mr Johnson told the briefing: "We've now vaccinated 1.26 million people in England, 113,000 in Scotland, 49,000 in Wales and 46,000 in Northern Ireland.
"So, all together, nearly 1.5 million people across the UK have now received their first dose and within two to three weeks all of them will have a very considerable degree of immunity."
Read Full Story
Click here to comment