PM defends plans for tiered restrictions as he seeks to quell Tory rebellion
Boris Johnson has defended his plans for a tiered system to replace the national lockdown in England as he seeks to quell a rebellion against the restrictions from Tory MPs.
The Prime Minister said it would be wrong to "take our foot off the throat of the beast" now, with up to 100 Conservatives unhappy about the new system.
He acknowledged that "lots of people think that they are in the wrong tier" but insisted the measures set to come into force on Wednesday are needed to slow the spread of Covid-19.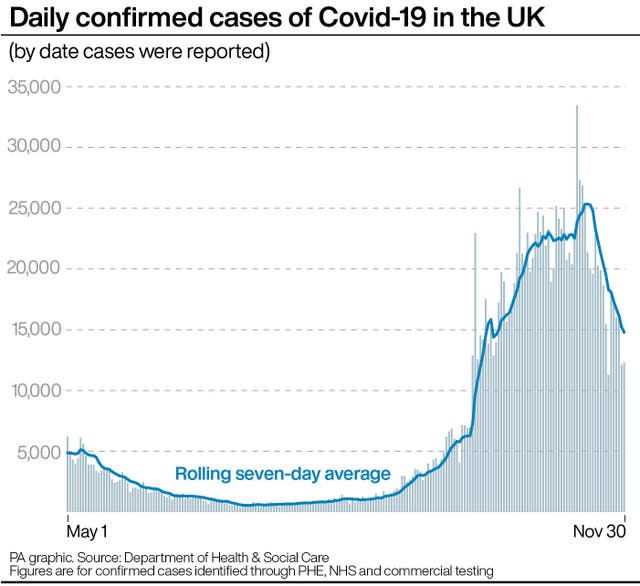 His comments, during a visit to a facility of pharmaceutical firm Wockhardt in Wales, where it is hoped a vaccine will be produced, came shortly before the Government published its impact assessment of the tiered approach ahead of Tuesday's crunch Commons vote.
Mr Johnson insisted the tiers are needed while "the scientific cavalry really are almost here", as he said a jab could be available "in a few weeks".
"We can't afford to take our foot off the throat of the beast, to take our foot off the gas, we can't afford to let it out of control again," he told reporters.
"The tiering system is tough, but it's designed to be tough and to keep it under control.
"I know that lots of people think that they are in the wrong tier and I understand people's frustration."
Read Full Story
Click here to comment