Shapps points finger at Sturgeon for delays in setting up air bridges
The Government's plans to announce countries which will be exempt from quarantine restrictions have been delayed by Scotland's Nicola Sturgeon, Grant Shapps has indicated.
People arriving in the UK – including returning Britons – are currently required to self-isolate for a fortnight to reduce the spread of coronavirus.
The UK Government is expected to announce a list of countries which will be exempt from the restrictions this week, but so far details have not been published.
Scotland's First Minister has criticised the UK Government for failing to consult her ahead of announcing proposed changes to the quarantine regime.
On Monday, she said she wanted to "take a bit of time to consider the public health impact" of the plan and the evidence underpinning it.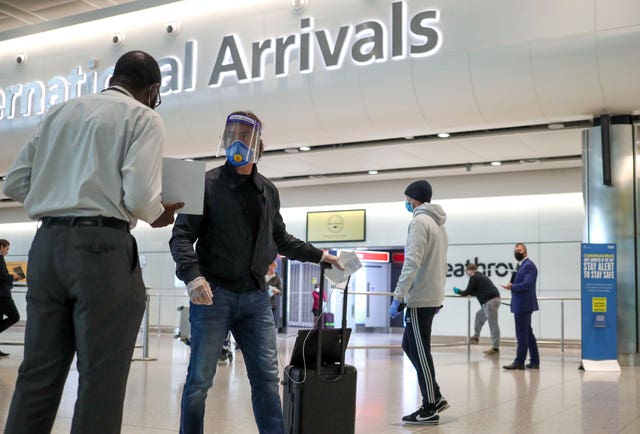 With the proposals expected to be set out on Friday, Mr Shapps clashed with a senior member of Ms Sturgeon's Scottish National Party in the Commons.
Mr Shapps told SNP transport spokesman Gavin Newlands: "I'd appreciate his help in ensuring that air bridges can get going as quickly as possible.
"I'm very keen to get the devolved administrations, including the Scottish Government, on board so we can get this thing announced."
As many as 75 countries could be exempted from the quarantine restrictions when the list is finally published, reports have suggested.
The list will lift the Foreign Office ban on non-essential travel to nearly all EU destinations, the British territories including Bermuda and Gibraltar, as well as Turkey, Thailand, Australia and New Zealand, the Daily Telegraph reported.
All 75 have been judged sufficiently low-risk destinations based on their Covid-19 situation.
But Downing Street played down the reports ahead of the official announcement.
Read Full Story
Click here to comment