Ireland's chief medical officer Dr Tony Holohan steps aside to care for ill wife
Ireland's chief medical officer spearheading the battle against coronavirus is stepping aside to care for his terminally ill wife.
Dr Tony Holohan has been the Government's key adviser and at the forefront of public health messaging on combating the infection.
He said his wife was diagnosed with blood cancer in 2012 and had been admitted for palliative care last Saturday.
Dr Holohan added: "A plan has been put in train for others to take over responsibility for different aspects of my role."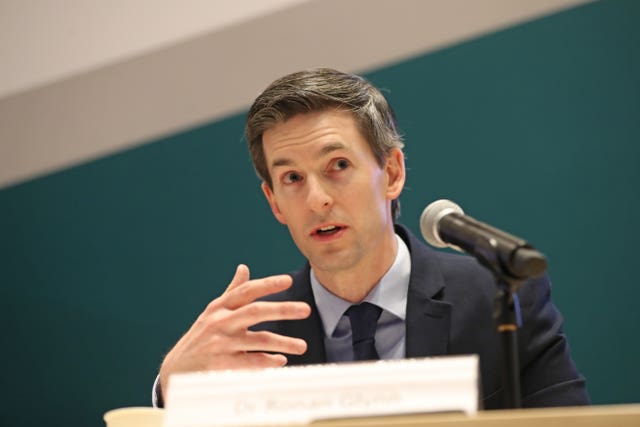 His deputy, Dr Ronan Glynn, will take over responsibility on an acting basis.
Dr Holohan said: "As a husband and father and as a public health doctor, I am conscious that we have been through tough times."
The rate of spread of coronavirus in Ireland is higher than it was in recent weeks, public health experts warned.
The number of cases increased towards the end of last week, the National Public Health Emergency Team (NPHET) said.
It added the general transmission rate was low but clusters had been associated with international travel.
Professor Philip Nolan, the epidemiologist advising the Government about the spread, said: "The reproductive number is now estimated to be closer to 1 than it has been in recent weeks."
The R number is easily influenced by small changes to the transmission of the virus.
Prof Nolan added: "We have noticed an increase in the number of cases towards the end of last week.
"It is a trend that NPHET will continue to monitor closely."
On Thursday, the authorities said another five people had died and another 15 cases of Covid-19 were confirmed.
Read Full Story
Click here to comment