'Badge of honour' announced for social care workers
The Government has announced a "badge of honour" for social care workers so they can get the same public recognition as NHS staff.
Health Secretary Matt Hancock said a single brand symbolising the entire profession would allow individual workers to "proudly and publicly identify themselves" during the Covid-19 pandemic.
And he said supermarkets have been asked to ensure social care workers are given the same priority access as NHS staff.
He told the daily Downing Street press conference: "This badge will be a badge of honour in a very real sense, allowing social care staff proudly and publicly to identify themselves, just like NHS staff do with that famous blue and white logo.
"I know that many businesses will want to offer the same recognition and benefits as they do wonderfully to the NHS."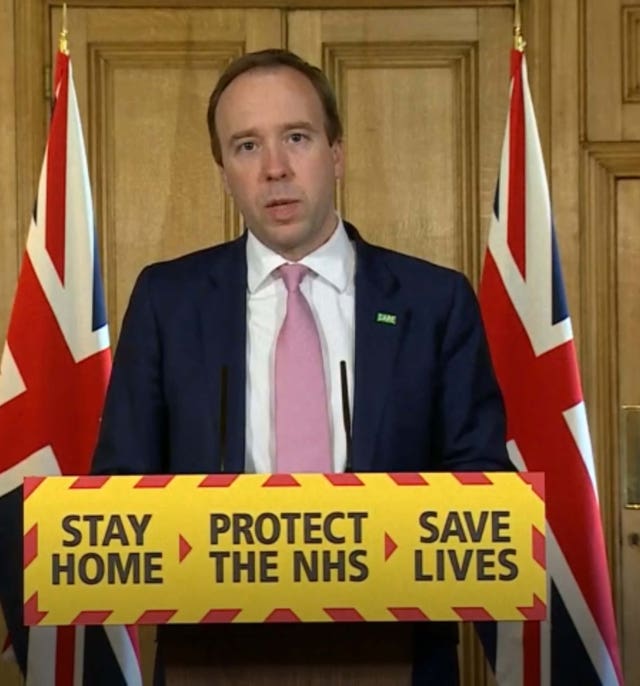 Plans for the care sector, set out by Mr Hancock, also include increased testing and improved access to protective equipment.
He said the Government would also strengthen recruitment efforts to get tens of thousands of more staff into the profession.
It will pay for initial induction training, he said.
Niall Dickson, chief executive of the NHS Confederation, which represents organisations across the healthcare sector, said: "Let this be the day we stop talking about health and social care as if they are two different worlds, as if the NHS and nursing homes have different values.
"We are in this together and, not before time, the Government has stepped in to proclaim parity for all forms of care and all staff working tirelessly to defeat the virus and save lives.
"The virus does not discriminate and nor must we – all care is equal."
Read Full Story
Click here to comment