'Turnaround town' Altrincham named best place to live
Altrincham in Cheshire has been crowned as the best place to live by the Sunday Times.
Judges travelled thousands of miles around the UK, visiting locations and talking to locals.
They looked for improving towns, villages or city centres, attractive, well-designed homes, and locations bursting with community spirit.
A range of factors were assessed, from schools, transport and broadband speed to culture, green spaces and the health of the high street, to produce a guide to the UK's finest locations to call home.
Topping a list of 101 locations, Altrincham was described as "the ultimate turnaround town".
It was praised for its revitalised town centre. The Market House, a lively market with an indoor food hall, has been a major contributor to the town's upturn.
Those behind the guide said Altrincham is a town where family and community are at the heart of everything, while the National Trust's Dunham Massey, with its Georgian house and ancient deer park, adds a "well-scrubbed taste of the country".
They said it is that same spirit which is knitting people together during a time of national emergency. A Facebook group set up days ago for volunteers to visit the ill and vulnerable has already drawn thousands of people offering to help.
The market is planning to do deliveries of essential groceries for people who cannot leave the house.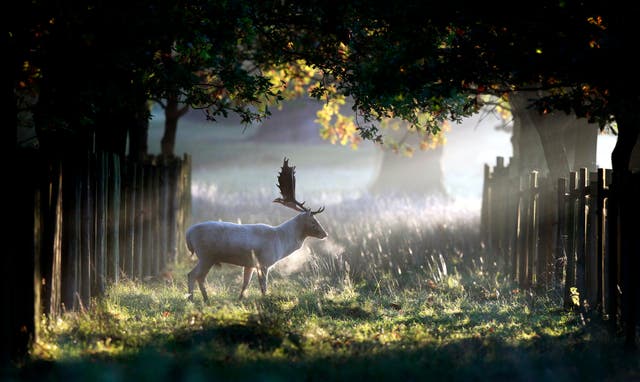 "We're going to reinvent ourselves for the foreseeable future," said Altrincham market boss Nick Jones, who runs Market House food hall.
"Since we took over the market in 2013 it's been an amazing force in the local community and that's part of what makes living here so special. We desperately want to keep people's spirits up during these uncertain times."
Helen Davies, the Sunday Times Home editor, said: "Never has where you live felt more important. This year we have, along with house prices, air quality, good schools and access to green spaces, championed locations that have showcased great community spirit.
"The feeling of involvement in and concern for one's local community is being challenged – and celebrated – as never before. We wish everyone well wherever they live."
The guide used statistics, including house price information, with the help of mortgage company Habito and data provider TwentyCi.
It also identified a series of regional winners, including Victoria Park Village which was top in London; Leith in Edinburgh which came top in Scotland; Narberth, Pembrokeshire, which took first place in Wales; and Ballycastle, Co Antrim, which was awarded prime position in Northern Ireland.
Daniel Hegarty, founder and chief executive at Habito, said: "There are many factors that contribute to where people choose to live – whether that's buying to be near green space, wanting to become part of a thriving local community or to be a bit closer to friends and family."
Previous winners of the best places to live in Britain title are Stamford, Lincolnshire (2013); Skipton, North Yorkshire (2014); Newnham, Cambridge (2015); Winchester, Hampshire (2016); Bristol (2017), York (2018) and Salisbury (2019).
For longer entries, more on air quality, broadband, green spaces, transport links, comprehensive listings of good schools and lifelong learning opportunities, local voices and property prices, go online at sundaytimes.co.uk/bestplacestolive.
Here are the Sunday Times best places to live regional winners, with the average property price and the average rent per calendar month:
– National, Altrincham, Cheshire, £325,000, £895
– North and North East, the Howardian Hills, North Yorkshire, £312,000, £725
– Midlands, Uppingham, Rutland, £299,950, £700
– Northern Ireland, Ballycastle, Co Antrim, £140,000, £500
– South East, St Albans, Hertfordshire, £525,000, £1,200
– Wales, Narberth, Pembrokeshire, £164,950, £550
– South West, Cheltenham, Gloucestershire, £275,000, £765
– East, Norwich, £220,000, £750
– London, Victoria Park Village, £550,000, £1,800
– Scotland, Leith, Edinburgh, £189,995, £850
– North West, Bollington, Cheshire, £279,950, £695 (if Altrincham had not been the overall UK winner, it would have been named as the regional winner)
Read Full Story
Click here to comment