Hotel Chocolat sales jump amid global expansion
Hotel Chocolat has posted higher half-year sales after it was boosted by new stores in the UK and internationally.
The upmarket retailer saw shares jump higher in early trading after it posted a 14% increase in revenue to £91.7 million for the 26 weeks to December 29.
The company also saw pre-tax profits increase, rising by 7% to £14.9 million for the period.
Hotel Chocolat, which was founded in 1993, opened nine new UK sites during the half-year taking its total portfolio in its home market to 125 sites.
Angus Thirlwell, co-founder and chief executive of the business, said it was "very pleased" with its UK growth but is focused on being a "global brand" after expanding in the US and Japan.
The retailer opened two new stores in the US and three in Japan, and said it saw strong Valentine's Day sales in the two growing markets.
Hotel Chocolat said it was also boosted by significant growth in its direct-to-consumer business, as it saw membership of its VIP service increase by 120% to 1.1 million active members.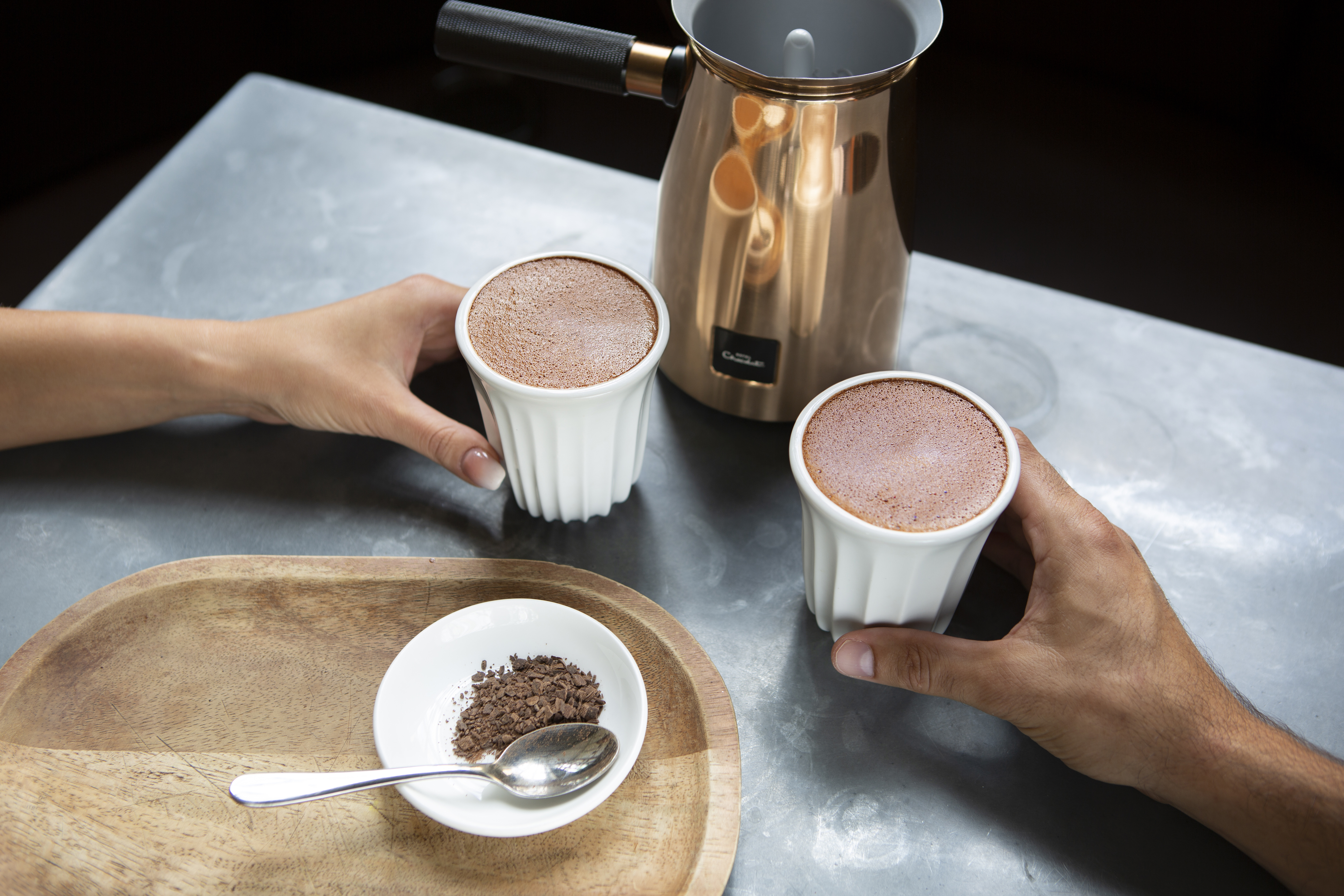 The company said innovation also helped to drive sales during the half-year, with customers also increasing sales of the firm's Velvetiser hot chocolate machine.
It said sales of the product were also boosted by a raft of new flavours including Tasmanian Mint, Habanero Chilli, and Maple & Pecan hot chocolates.
Mr Thirlwell said: "This was another strong period for Hotel Chocolat.
"Our strong growth came from a wider variety of sales channels than in previous years, which led to some initial challenges in our supply chain.
"We are now making good progress with investments and upgrades in our supply chain which will fully address these inefficiencies and increase our international and multi-channel supply capability, ensuring we continue to deliver profitable growth."
Shares in the company leapt 8.1% to 416p in early trading.
Read Full Story