London markets slide as Pearson and coronavirus weigh down FTSE
The London markets finished the week on the back foot as the FTSE 100 was hit by a downturn at Pearson and concerns about the spread of coronavirus.
The FTSE 100 closed 32.72 points lower at 7,403.92 at the end of trading on Friday.
Education giant Pearson pressed down on the FTSE, as its shares slipped lower after it said its university course book business weighed on performance as students turned increasingly to digital alternatives.
The company warned investors that it faces a tough outlook for the upcoming year as it posted lower annual sales.
Michael Hewson, chief market analyst at CMC Markets UK, said: "For the last five years management have tried to turn around and restructure the business, with results that can only be described as a work in progress."
Shares in Pearson closed 22.6 lower at 561.4p.
The London markets were joined in the red by the other major European markets, which all closed lower on the back of heightened coronavirus fears.
Mr Hewson added: "While we are hearing reports that Chinese companies are returning to work, there is increasing nervousness that the spread of the virus could well cause similar disruptions in Japan and South Korea where cases of the virus appear to be increasing."
The German Dax decreased by 0.71% while the French Cac moved 0.62% lower.
Across the Atlantic, the Dow Jones also sank lower as investors were shaken by a surprise contraction by the US services sector in its latest set of flash purchasing managers index (PMI) figures.
Meanwhile, sterling was mixed on the back of UK flash PMI figures which showed that economic activity picked up in February, building on gains in January.
The value of the pound rose 0.62% versus the US dollar at 1.296 and was flat against the euro at 1.194.
In company news, Birmingham Bullring owner Hammerson saw shares dip after it sold the last of its retail parks for £455 million, in its largest disposal in the last decade.
The business, which also owns half of Bicester Village, said it had exited sites from Falkirk in Scotland to Merthyr Tydfil in Wales and Didcot in England. Shares closed 3.7p lower at 222p.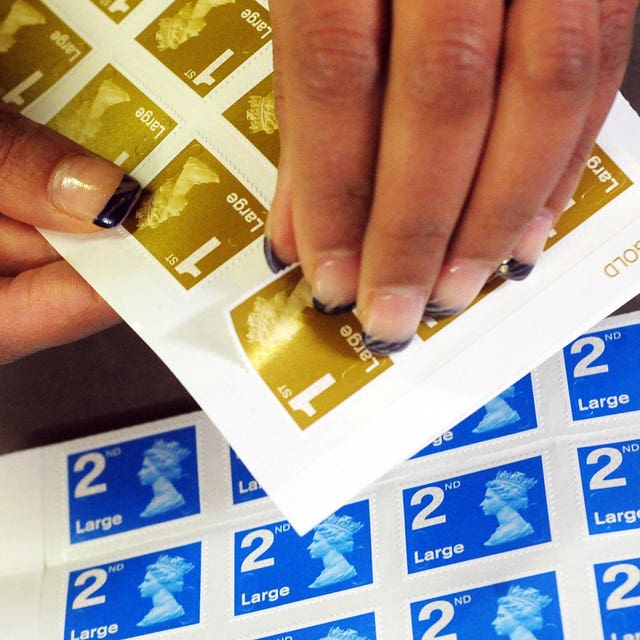 Elsewhere, Royal Mail shares fell after it announced plans to increase the price of first class and second class stamps.
It said the price change, which will be implemented next month, is "necessary" to ensure the sustainability of its universal service. Shares were down 4.1p at 178.4p.
Model train firm Hornby saw shares rise after it tapped investors to raise £15 million in its latest fundraising effort. Shares were up 2.5p at 38.5p at the end of play.
The price of oil slipped lower on news of the spread of new coronavirus cases, bringing a recent rebound in price to an end.
The price of a barrel of Brent crude oil decreased 1.41% to 58.21 US dollars.
The biggest risers on the FTSE 100 were Polymetal International, up 38.5p at 1,344p, Berkeley Group, up 118p at 5,470p, BAE Systems, up 12.6p at 669p, and Centrica, up 1.38p at 79.38p.
The biggest fallers on the index were Pearson, down 22.6p at 561.4p, Rolls-Royce, down 19p at 645.6p, Smith & Nephew, down 55p at 1,924p, and BP, down 12.65p at 453.55p.
Read Full Story
Click here to comment