More than seven million adults over-indebted, regulator warns
More than seven million adults are over-indebted, according to the City regulator.
The Financial Conduct Authority (FCA) said its "financial lives" research shows 7.4 million UK adults are over-indebted and find their financial commitment a burden.
People are considered over-indebted when they find keeping up with domestic bills and credit commitments a heavy burden, or have been missing any of these payments in three or more of the past six months.
These people are more likely to face financial difficulties and some firms are not identifying this early enough, the regulator said.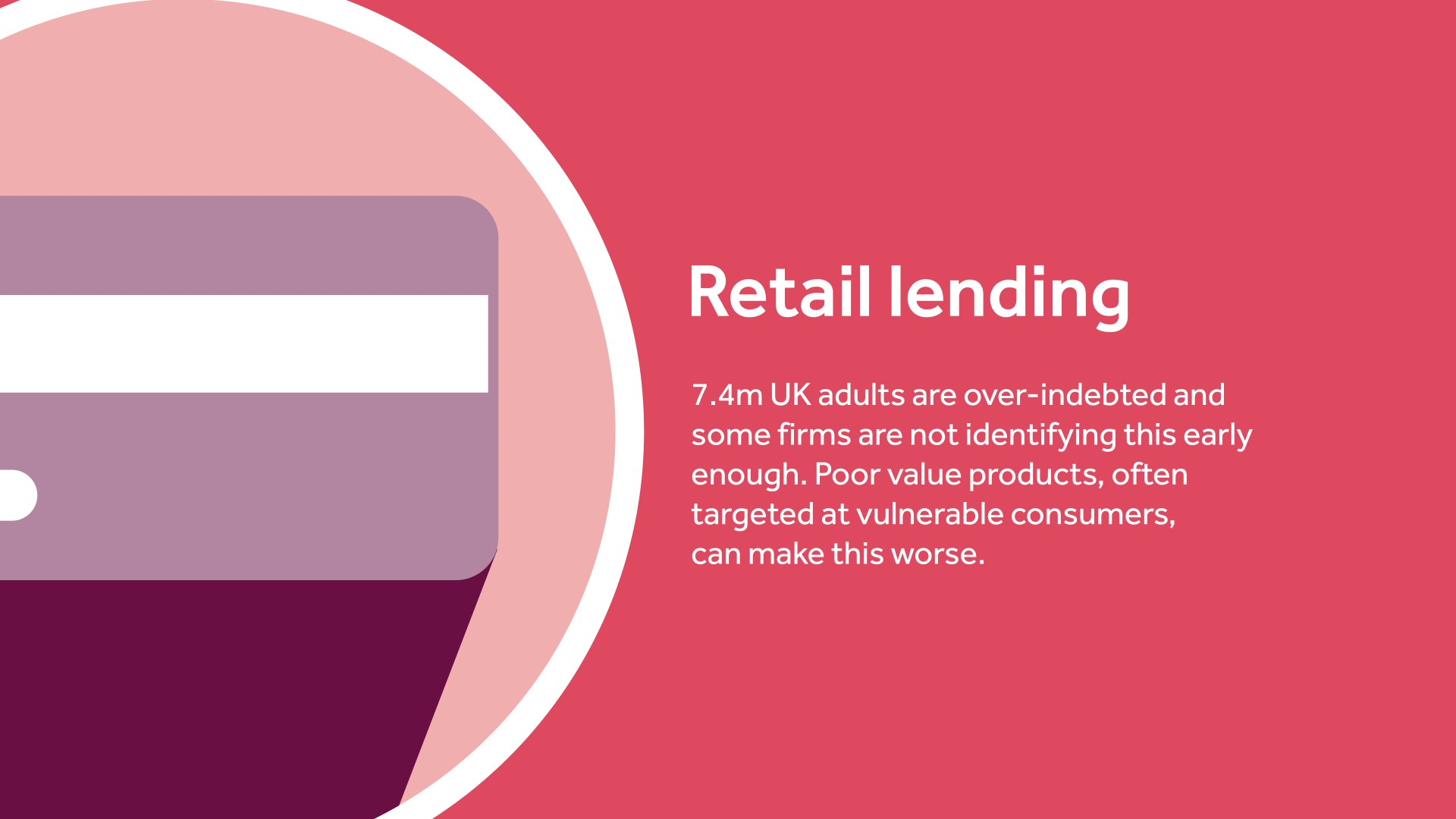 This problem can be made worse by poor-value products being targeted at vulnerable consumers.
Some mortgage customers are also unable to switch to a better-value product, although the regulator has been working to help them do so.
Overly-indebted consumers can also suffer non-financial costs, including mental illness, stress and relationship breakdowns.
The FCA's work has had a particular focus on high-cost credit in recent years.
For example, new overdraft rules coming into force in April aim to make the cost of going into the red clearer and fairer.
The regulator also expressed concerns about insurance pricing practices.
It said the "loyalty penalty" in home and motor insurance cost six million long-standing consumers an extra £1.2 billion in total in 2018. The FCA is finalising remedies following a market study.
The FCA also said many new payments firms have been able to enter the market and grow quickly, but some of their products do not have protection in place for consumers, for example e-money services advertised as "current accounts" which are not covered by the Financial Services Compensation Scheme (FSCS).
Christopher Woolard, executive director of strategy and competition at the FCA and interim chief executive designate, said: "We are committed to reducing harm in the markets we regulate.
"Our analysis of markets ensures that we do this effectively, helping us to decide where to focus our attention. We expect firms to be similarly focused on preventing harm and assisting us where they can, and we will continue to actively supervise all firms to ensure they achieve this."
Mr Woolard said it is apparent that "many of the harms we are seeing are created by a significant number of smaller firms we regulate or firms beyond our remit".
"The findings in the report will contribute to our upcoming business plan and the decisions we make affecting consumers, market integrity and competition.​​​​​​'​​​​"​
Read Full Story
Click here to comment