Brexit talks to resume on final day before crunch EU summit
Brexit negotiations are to continue on a final day of efforts to get a deal ready for a crucial EU summit, after Tuesday's talks ran into the small hours of the morning.
Boris Johnson is running out of time to get an agreement in place so it can be approved by European leaders at the Brussels summit starting on Thursday.
A Number 10 source said progress was still being made in the talks, which ran to about 1.30am in the Belgian capital and will resume on Wednesday morning.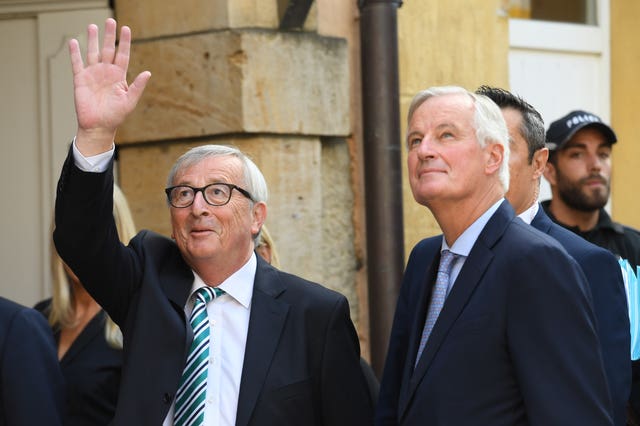 Reports had suggested a deal was close ahead of a midnight deadline imposed by the EU, with the Prime Minister said to be making major concessions on the Irish border.
But sources on both sides of the Channel downplayed the suggestions, and the PM's official spokesman said: "Talks remain constructive but there is more work still to do."
The PM is expected to update his Cabinet on progress in the negotiations on Wednesday afternoon.
A Downing Street source said: "Constructive talks, worked into the night, continue to make progress, continue in the morning."
Read Full Story