Furious Tories to try and oust Theresa May today following latest Brexit deal proposals
Theresa May faces being kicked out of Downing Street within days after swathes of Tories deserted her over her latest plans for Brexit.
Even her own ministers were reportedly plotting against her today, with the Evening Standard reporting senior members of Government are planning to send a delegation to Number 10 to persuade Mrs May to step aside.
The Prime Minister made a last-ditch effort to unite MPs behind her deal yesterday, offering the possibility of a second referendum in an attempt to get Labour behind her.
However her attempt was roundly rejected, prompting Tory MPs to abandon her.
Some have submitted letters to the 1922 Committee - an influential group of powerful Conservative backbenchers - demanding the PM be removed.
Eurosceptics including Boris Johnson and Jacob Rees-Mogg, who have reluctantly backed Mrs May's Brexit deal in the past, have withdrawn their support.
The Withdrawal Agreement Bill (WAB) will be published on Friday and MPs will have a vote in the first week of June, the Government confirmed today.
Defending her Brexit deal in the Commons, Mrs May said voting against the WAB would bring about 'division and deadlock'.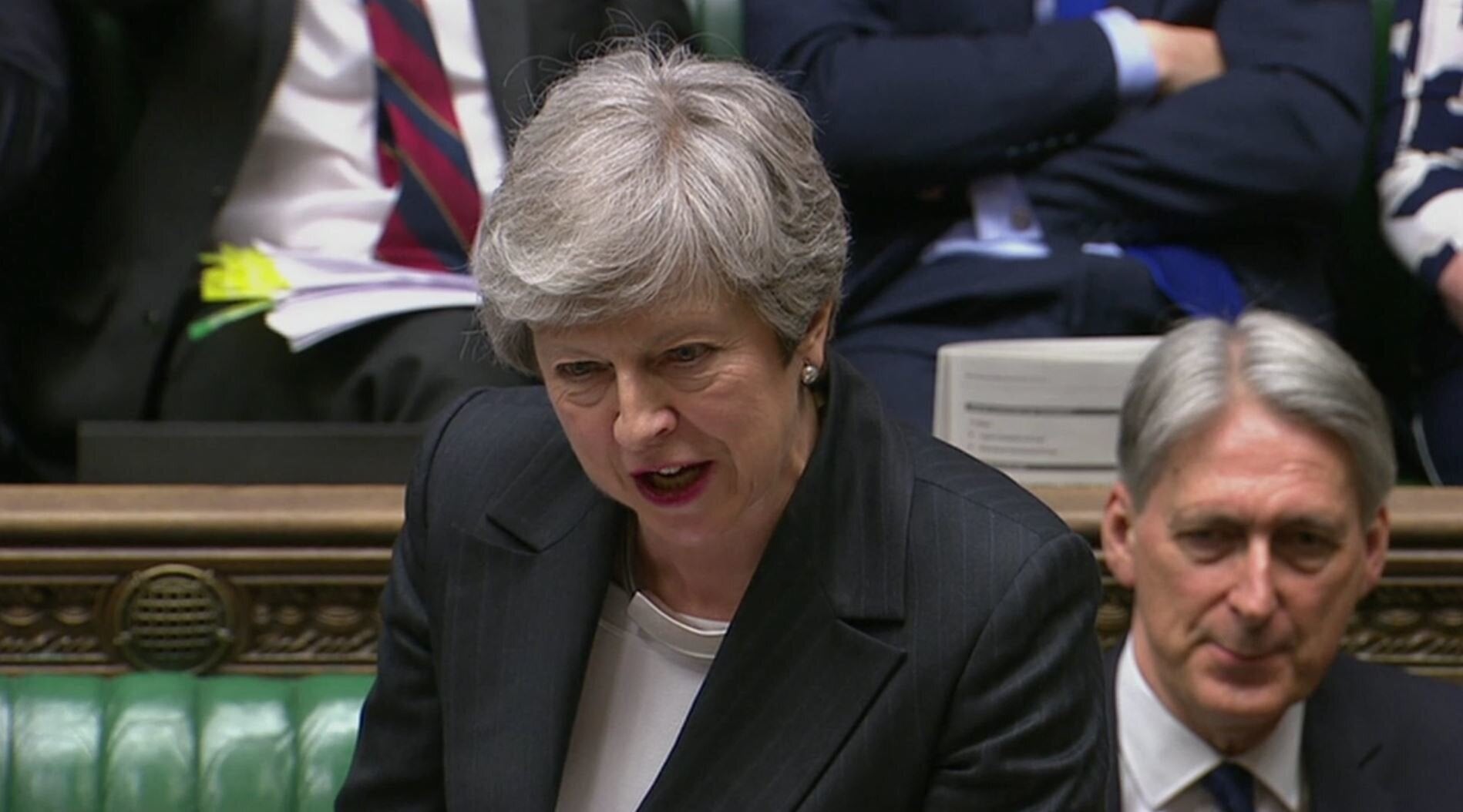 She said: "We risk leaving with no deal, something this House is clearly against.
We risk stopping Brexit altogether, something the British people would simply not tolerate.
We risk creating further division at a time when we need to be acting together in the national interest.
And we guarantee a future in which our politics become still more polarised and voters increasingly despair as they see us failing to do what they asked of us.
None of us want to see that happen."
The end of May?
The bill represents the PM's final attempt to deliver Brexit. Should it be pulled, her early resignation would be much more likely.
Furious Brexiteers are plotting her removal and are understood to be considering a change to the rules of the Tory party to allow them to kick her out.
MP Tim Loughton tweeted a photo of a letter to Sir Graham Brady, the chair of the 1922 Committee, demanding Mrs May be sacked.
Enough said. pic.twitter.com/QIdk4ETb6G

— Tim Loughton MP (@timloughton) May 22, 2019
Arch Brexiteer Jacob Rees-Mogg urged her to step aside, saying: "I hope that the Prime Minster will look at the figures, look at the lack of support for her deal, remember that she lost the first vote by 230 and the constitutional conventions and recognise that, in truth, the Prime Minister does not command a majority in the House of Commons."
The MP suggested it would be "more dignified and more elegant" if Mrs May followed the constitutional convention of quitting if she lost the support of a Commons majority rather than relying on an internal Tory rule change to oust her.
Furious Brexiteer Nigel Evans said: "She has U-turned on absolutely everything. We cannot put up with this any longer.
"I will be asking my colleagues tomorrow to agree to a rule change so we can hold an immediate confidence vote if Theresa is not prepared to stand down now."
Technically the PM is safe until December after she successfully thwarted a no-confidence vote against her last year but Tories are attempting to change the rules to remove her now.
After assuring MPs she would not fight the next General Election Mrs May has so far she has managed to delay stating her exit plans - but the possibility for a second referendum may have finally sealed her fate.
The tipping point could come on Sunday and Monday, when the full scale of the Conservatives' expected disastrous performance in the European elections becomes apparent.
Recent polling predicts the Conservatives could bank just 7% of the vote in tomorrow's European Parliamentary elections as voters desert the party in protest over Brexit.
Latest EU Parliament voting intention (19-21 May)
Brexit Party - 37%
Lib Dem - 19%
Lab - 13%
Green - 12%
Con - 7%
Change UK - 4%
UKIP - 3%https://t.co/lm8MR3YKsSpic.twitter.com/mWuzvpxhIT

— YouGov (@YouGov) May 22, 2019
Brexiteer fury
Eurosceptic Tories were clearly incensed by Mrs May's speech yesterday, with the deal being described as "dead on arrival" by Conservative Mark Francois, vice-chairman of the European Research Group (ERG).
Former Foreign Secretary - and favourite to be the next Tory leader - Boris Johnson said: "Now we are being asked to vote for a customs union and a second referendum. The Bill is directly against our manifesto - and I will not vote for it.
"We can and must do better - and deliver what the people voted for."
Former Brexit secretary Dominic Raab - another leadership hopeful - also withdrew his support, and backbencher Ben Bradley accused her of 'abdicating all responsibility' for Brexit.
I listened carefully to the PM's speech on the govt's revised terms of Brexit. I cannot support legislation that would be the vehicle for a second referendum or Customs Union. Either option would frustrate rather than deliver Brexit - and break our clear manifesto promises.

— Dominic Raab (@DominicRaab) May 21, 2019
It's simply not good enough to abdicate all responsibility for the type of Brexit we end up with. You are the Prime Minister. You can't stand there and say 'I do not support a second referendum, but Parliament would like one so I'll just go along with it'. You are meant to LEAD!

— Ben Bradley MP (@bbradleymp) May 21, 2019
The Labour response
Mrs May urged Labour leader Jeremy Corbyn to compromise and back her Brexit deal after the proposals received a hostile response from critics on her own side.
Mr Corbyn responded: "We will, of course, look seriously at the details of the Withdrawal Agreement Bill when it is published.
"But we won't back a repackaged version of the same old deal - and it's clear that this weak and disintegrating government is unable to deliver on its own commitments."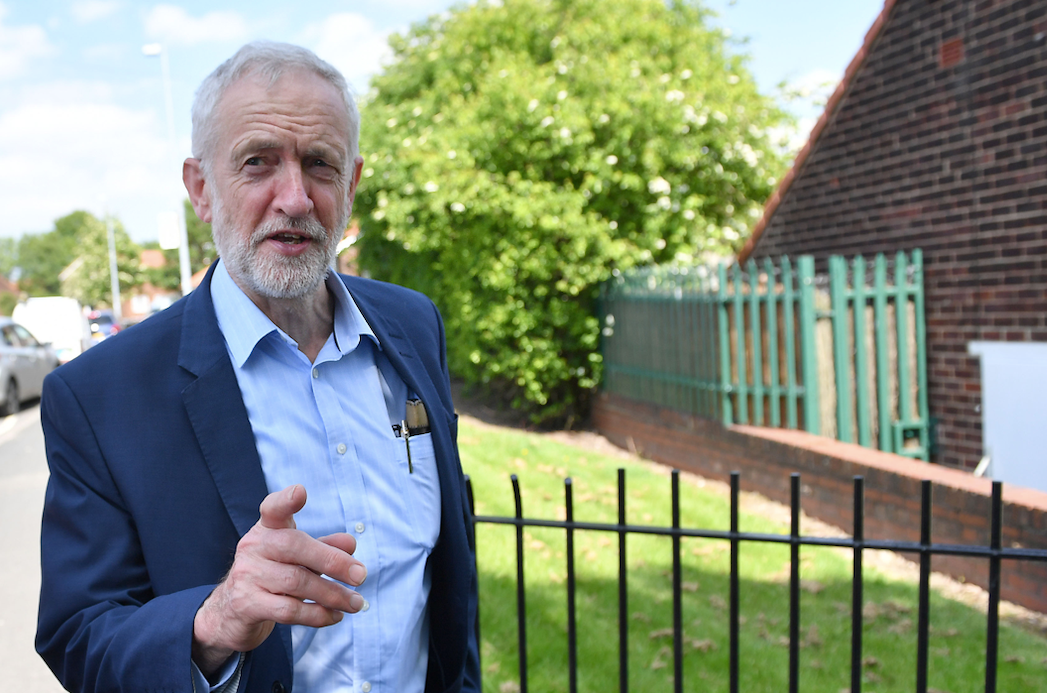 It wasn't just Labour who refused to back the deal - Mrs May also failed to win support from her DUP allies.
DUP parliamentary leader Nigel Dodds said: "We will examine the legislation closely when the Bill is finally published but the fundamental flaws of the draft Withdrawal Agreement treaty itself remain unchanged.
"Many of the proposals on the backstop serve as an attempt through domestic law to mitigate a bad deal, whereas the focus should be on getting a better deal."
- This article first appeared on Yahoo
Read Full Story