Charles congratulated on Archie's birth as he visits Co Fermanagh
The Prince of Wales greeted a well-wisher in Co Fermanagh with a broad smile as she congratulated him on his newest grandchild.
Charles and the Duchess of Cornwall were given a warm welcome on the second day of their visit to the island of Ireland.
Charles and Camilla attended the annual garden party of the Secretary of State for Northern Ireland, Karen Bradley, which took place at Castle Coole on Tuesday.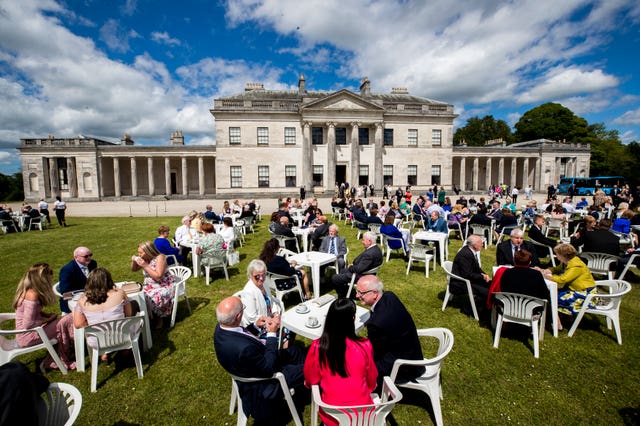 DUP leader Arlene Foster and PSNI Chief Constable George Hamilton were among the welcoming party which greeted them.
Charles and Camilla spoke to guests on Castle Coole's front lawn, where more than 1,000 people queued for the chance of a handshake and held aloft camera phones to try to capture the moment.
One woman received a broad smile from Charles as she congratulated him on the recent birth of his fourth grandchild, Archie.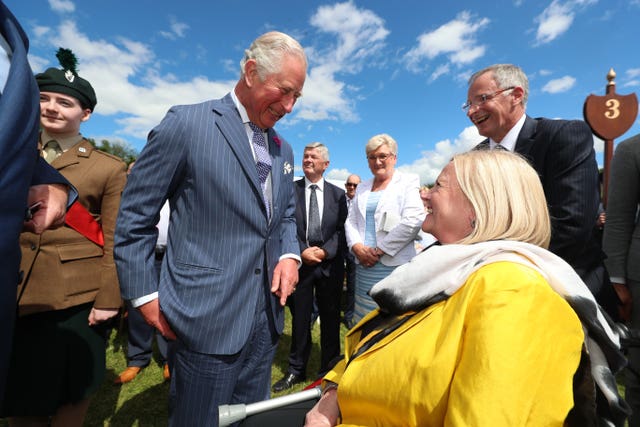 The royal couple signed the guest book and received an approving round of applause before leaving for their next appointment.
Meanwhile, outside the gates of the stately National Trust property, a small group of people protested at delays to compensation for child victims of clerical abuse in residential homes overseen by the state.
This is the first time in 11 years that the Secretary of State's annual garden party has been held at a location other than Northern Ireland's royal residence, Hillsborough Castle, and is the first time it has been held at Castle Coole.
Read Full Story