Police force fined £234,500 for health and safety breaches in cell death case
A police force has been fined £234,500 for health and safety breaches in relation to a belt used around the face of a man before he collapsed in custody.
Thomas Orchard, 32, died in hospital seven days after being arrested and taken to Heavitree Road police station in Exeter, Devon, in October 2012.
During his detention, Mr Orchard was restrained and an emergency response belt (ERB) was placed across his face for five minutes and two seconds to prevent spitting or biting.
In a landmark conviction in 2018, the office of the chief constable of Devon and Cornwall Police admitted breaches under the Health and Safety at Work Act.
The charge stated that the force failed to ensure non-employees, including Mr Orchard, were not exposed to risks in connection with the ERB.
Last month, Judge Julian Lambert ruled he could not be sure that the ERB, designed to restrain limbs, was a contributory factor in Mr Orchard's death.
On Friday, he fined the force £234,500 at a sentencing hearing at Bristol Crown Court, and said the force's approval of the belt for use about the face followed a "fundamentally flawed process".
The force was also ordered to pay £20,515 in costs.
Judge Lambert said use of the belt over the face "crept in" despite the force only approving it for use as a limb restraint in 2002.
By 2003, force policy was changed to advocate the use of the ERB over the face.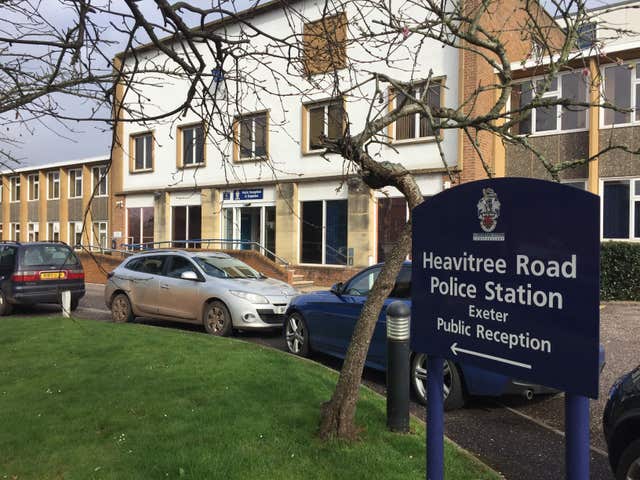 "This occurred without any risk assessment or any research being carried out on the effects of use of the emergency response belt as a hood," the judge said.
"The prosecution properly characterises this as a fundamentally flawed process. This was accompanied with a lack of uniformity in training."
In mitigation, the force said the belt had been used around 500 times about the head before Mr Orchard's death without reports of injury.
The judge said: "I appreciate that there is a significant body of evidence that no one was, in fact, killed or very seriously injured because of the use of the belt as a spit or bite guard.
"It is, however, my assessment that it was only a matter of time before someone was going to be.
"The ERB didn't automatically restrict breathing when used as a hood but it had the capacity to do so in certain situations.
"If breathing were restricted in an excited and possibly delirious detainee, perhaps not in good health, I considered it stood to reason that the predicate very serious consequences might ensure."
Read Full Story