Blackburn man filmed throwing milkshake over Tommy Robinson
A Blackburn man has been filmed throwing a milkshake over right-wing MEP candidate Tommy Robinson.
Danyal Mahmud, 23, was working in Warrington and claims he was approached by the former English Defence League (EDL) leader while on his way home.
But Robinson, whose real name is Stephen Yaxley-Lennon, was left covered in milkshake after Mr Mahumd threw the drink over him.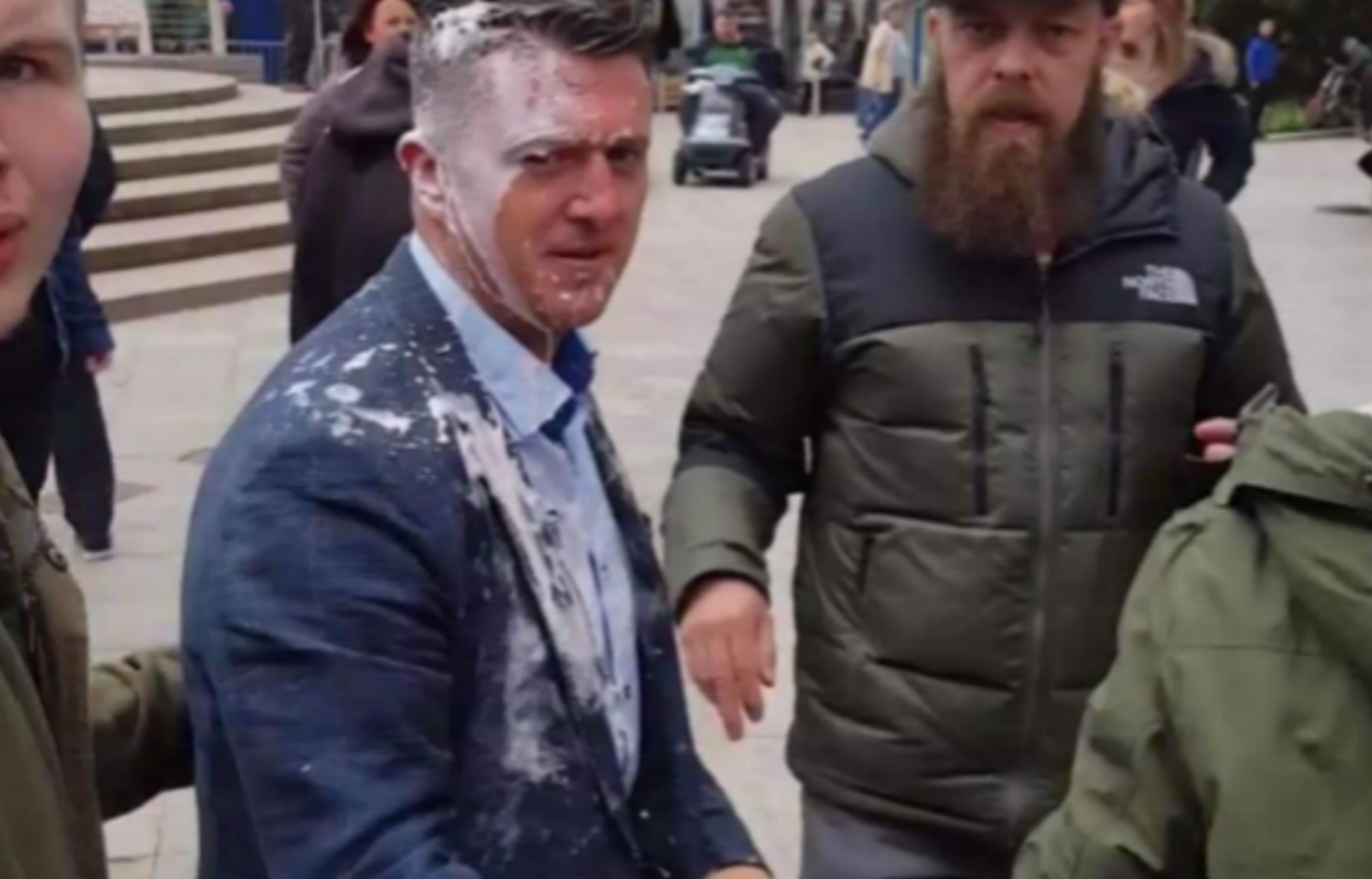 But the MEP candidate reacted by appearing to throw several punches at the man before being pulled away.
Stephen Yaxley-Lennon gets a milkshake thrown over him in Warrington.pic.twitter.com/jvVD5hBimC

— Richard Chambers (@newschambers) May 2, 2019
Robinson is canvassing to become an Independent member of the European Parliament for the north west.
In footage posted to Twitter, at around 3pm Robinson appears to be referring to a video footage of earlier aggressive behaviour while Danny shakes his head.
Robinson can be heard to say: 'The only person (unclear) pushed was a woman.'
Mr Mahmud shakes his head before launching the McDonald's milkshake at his head, before violence erupts.
Robinson looks at the milkshake over himself as the cameraman shouts 'that's what you get for being a fascist', while crowds cheer on.
Speaking to the Mirror, Mr Mahmud informed police that he had been approached by Robinson several times.
He told the newspaper: 'I didn't want to talk to him, I didn't want anything to do with him.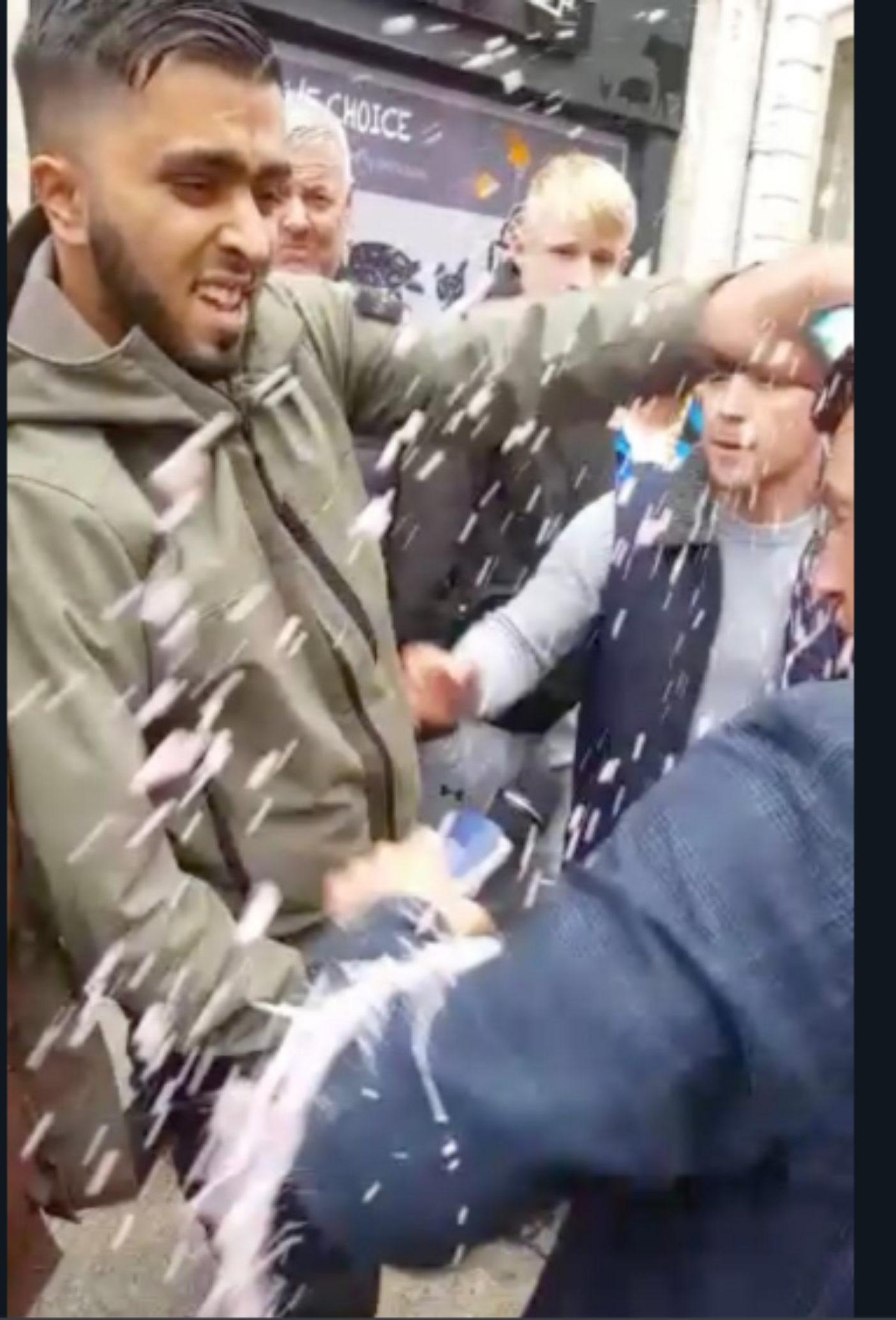 "He saw I was the only Asian man there. He kept coming up to me and asking 'am I a racist? Do you think I'm a racist?'
'I was minding my own business and he kept on approaching me. He was pressuring me, following me around with his camera.
'He was being aggressive, coming up to my face.'
A spokesman for Cheshire Police said: 'We are aware of an allegation of assault made following an incident in Bridge Street in Warrington this afternoon.
'We are looking into the circumstances.'
The incident came a day after a protester threw a milkshake at Robinson in Bury, Greater Manchester.
- This article first appeared on Yahoo
READ MORE:
Tommy Robinson breaks his silence on 'mental torture' of prison after being freed on bail
Tommy Robinson brands Theresa May's Brexit defeat a 'betrayal' during speech at Ukip rally
Read Full Story