Model drowns 'trying to save puppies' in storm
A recently married model reportedly died after diving into the ocean to rescue her two dogs who fell from her luxury boat during rough seas.
Newlyweds Caroline Bittencourt and Jorge Sestini were sailing off the coast of Sao Paulo, Brazil, on Monday afternoon when their trip took a terrible turn for the worst.
Caroline Bittencourt
As a storm hit with wind speeds up to 100km/h, locals said the couple's boat took a sharp turn, throwing two small dogs overboard, The Sun reported.
Mr Sestini jumped in after his wife, 37, but the pair became separated in the swell, with Ms Bittencourt's body later found washed up on Cigarras Beach, 22 kilometres from where she disappeared.
Her husband was rescued after swimming for three hours by sailor Roberto Tenório. They conducted an unsuccessful search for Ms Bittencourt.
The mother-of-one posted to Instagram shortly before going missing, filming herself enjoying her day on the couple's catamaran.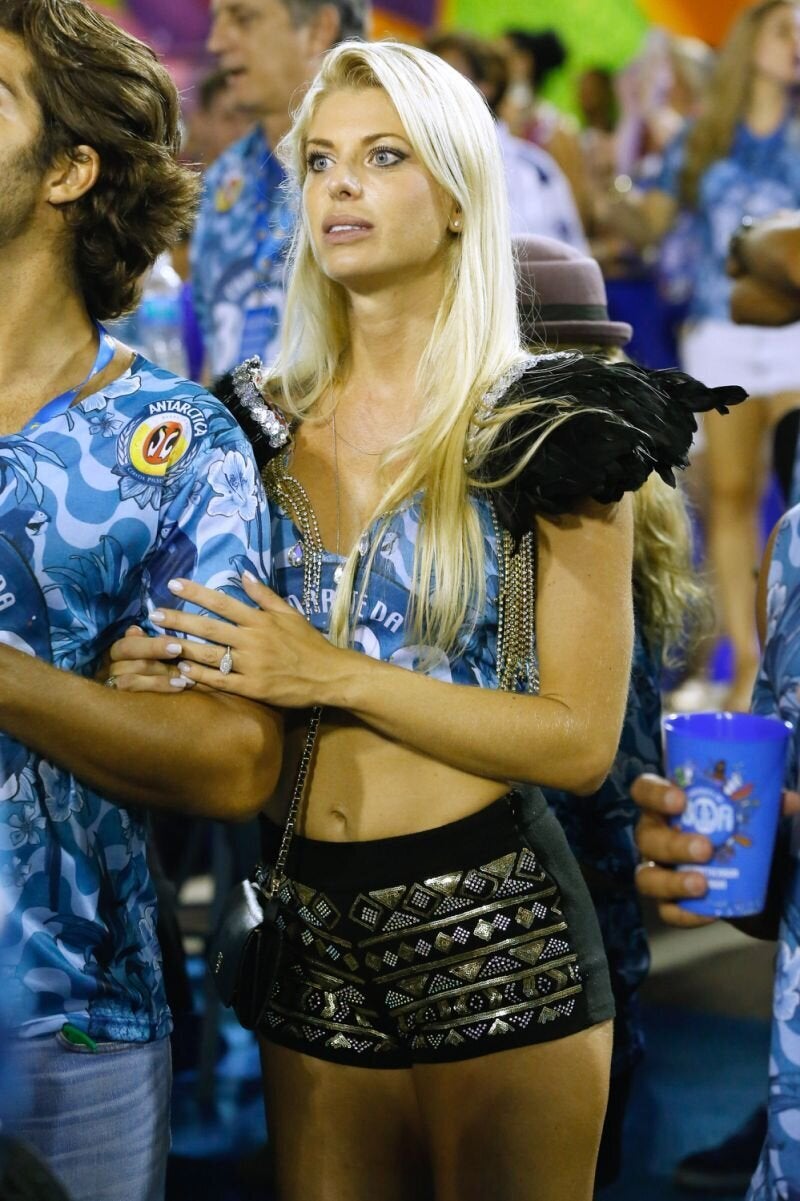 Caroline Bittencourt died in rough swell after diving off a boat to save her dogs. Source: Getty Images
Her family have dismissed claims the woman dived into the ocean to save her dogs, however her friend Can Saad, said: "She jumped into the sea to save two puppies of hers that had fallen into the water because of the wind."
Ms Bittencourt's former modeling agency OXYgen Models shared a heartfelt tribute, saying it appreciated "all the trust she placed in us in these years of work and partnership".
Her daughter, Isabelle, 17, wrote to Instagram thanking people for their kind messages: "We are grateful for the support and affectionate messages we have received from Carol's friends and fans", she said.
- This article first appeared on Yahoo
Read Full Story