Labour backbenchers warn Corbyn against second EU referendum
Backbench Labour MPs have issued a warning to Jeremy Corbyn not to include a second Brexit referendum in any compromise deal thrashed out with Theresa May.
Negotiating teams from the Government and Labour sides were locked in intensive talks on Thursday to seek a consensus Brexit position ahead of a crunch summit in Brussels on April 10.
Arriving for talks in Whitehall, shadow Brexit secretary Sir Keir Starmer confirmed that a "confirmatory" referendum was among the ideas on the table for discussion.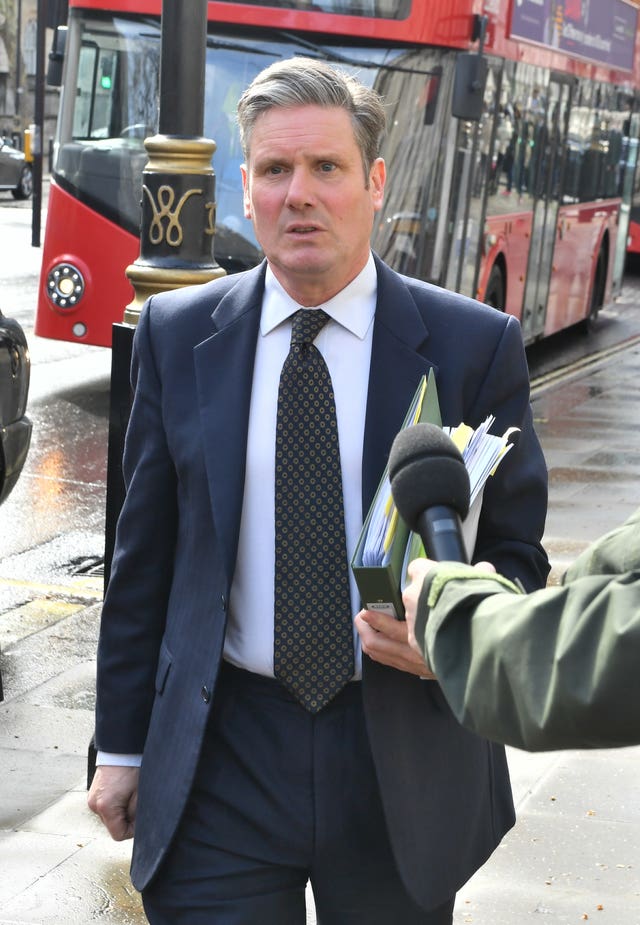 And Chancellor Philip Hammond fuelled speculation that the Government may be preparing to accept a public vote as part of the price for securing a deal that can get through the House of Commons, describing a referendum a "perfectly credible proposal" in a interview on ITV1's Peston.
But 25 Labour MPs have written a joint letter to Mr Corbyn warning that a second public vote would "divide the country further and add uncertainty for business".
They warned: "A second referendum would be exploited by the far right, damage the trust of many core Labour voters and reduce our chances of winning a general election," they warned.
Signatories included veteran backbenchers Sir Kevin Barron, Dennis Skinner and Ronnie Campbell, former minister Caroline Flint and MPs for Leave-voting areas of the North and Midlands including Gloria De Piero, Sarah Champion and Gareth Snell.
They wished Mr Corbyn success in the talks, which they said would put Labour's preferred Brexit deal "within reach" if they resulted in the option of a customs union being put before Parliament.
Read Full Story