Third attempt to pass Brexit deal planned for Friday
Theresa May is set to make a third attempt to force her EU Withdrawal Agreement through the House of Commons on Friday.
Leader of the House Andrea Leadsom told MPs that the House will sit on March 29 – originally slated as Brexit day – to consider a motion on EU withdrawal.
The Prime Minister must secure Commons approval for her deal by 11pm on Friday if the UK is to be given an automatic delay to May 22 of the date on which it leaves the EU.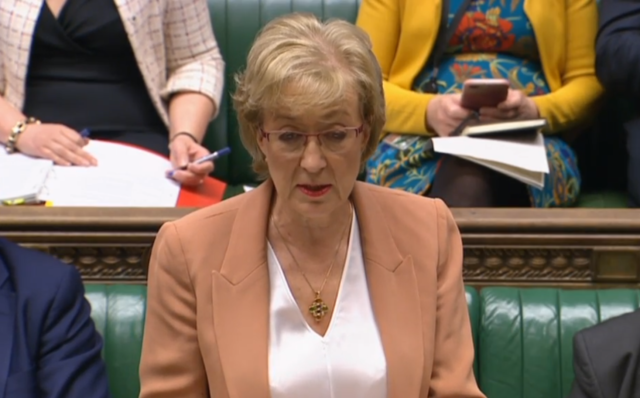 Friday's debate, on a day when the Commons was not due to be sitting, is dependent on a business motion being moved and passed by the House later on Thursday, and on Speaker John Bercow deeming that the Government's proposal is in line with parliamentary rules which ban the same motion being repeatedly tabled.
Ms Leadsom also signalled that all or part of the Commons' Easter recess – due to start on April 4 – may be cancelled.
Read Full Story