Help for 'mortgage prisoners' to find cheaper deals
"Mortgage prisoners" who have previously been unable to switch deals despite being up-to-date with their payments could soon be able to find a cheaper loan following proposals from the City regulator.
The Financial Conduct Authority (FCA) has proposed changes to how lenders assess whether or not a customer can afford the loan.
It wants to encourage innovation generally to make it easier for people to find the right mortgage – with nearly one in three consumers in 2015-16 not choosing the cheapest deal for their needs.
Changes in lending practices following the financial crisis have left some "mortgage prisoners" trapped on relatively high rates.
They are unable to switch – despite being up-to-date with their existing mortgage payments – as they no longer pass lenders' affordability tests.
The FCA estimates that, in 2016, there were around 10,000 "mortgage prisoners" with active lenders and around 20,000 with firms which are authorised to lend but are inactive.
Around 120,000 consumers who have mortgages with unauthorised firms may benefit from switching.
The FCA said it welcomes a voluntary agreement by active lenders allowing customers who are up-to-date with payments to switch internally without any affordability assessment, subject to meeting certain criteria.
This should help many of the 10,000 mortgage prisoners with active lenders.
The regulator has also published a consultation paper with proposed changes to its responsible lending rules and guidance, which should help some of the 20,000 consumers with authorised but inactive firms, as well as some of the 120,000 consumers with unauthorised firms.
The consultation on new lending rules forms part of a package of remedies designed to help the mortgage market work better.
The FCA said while the mortgage market is generally working well, a significant number of people are paying more than they need to – and there are limitations to the effectiveness of the tools available to help consumers choose a cheaper deal.
An estimated 30% of consumers in 2015-2016 could have found a cheaper mortgage with the same key features as the product they chose.
On average, these consumers paid around £550 per year more over the introductory period compared to the cheaper product, the regulator said.
Many people generally do switch their mortgage when an initial deal comes to an end, the FCA said.
But it estimates that around 800,000 consumers are paying a relatively high reversion rate – the rate paid when an initial deal comes to an end – and do not switch when they could.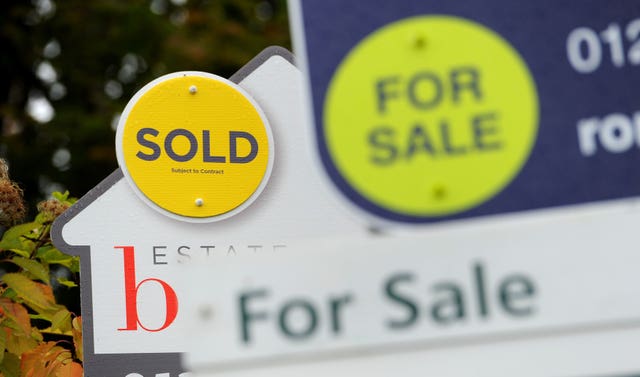 The financial impact on those who do not switch is around £1,000 a year on average during the introductory rate period of a mortgage.
The FCA wants to see more lenders taking part in innovative tools to help customers more easily identify what mortgages they qualify for.
It wants to see more help for people to make an informed choice when finding a broker.
Someone's choice of intermediary can have a significant effect on the cost of borrowing – up to £400 a year during the introductory period of a mortgage – the FCA said.
It is proposing that the Single Financial Guidance Body (SFGB) extends an existing directory to include mortgage intermediaries to help customers make a more informed choice of broker.
Christopher Woolard, executive director of strategy and competition at the FCA said: "The market is working well for many with high levels of customer engagement and competition.
"The package of remedies we are taking forward will benefit consumers by encouraging innovation and making it easier for them to find the right mortgage.
"We are particularly concerned about consumers – who are commonly referred to as mortgage prisoners – who are currently unable to switch.
"That is why we are acting now to help remove potential barriers in our rules.
"These changes should make it easier for consumers to get a more affordable mortgage."
Read Full Story