Lord Steel suspended from Lib Dems after giving evidence about Cyril Smith
Former Liberal leader Lord Steel has been suspended from the Liberal Democrats, pending an investigation into evidence he gave to an inquiry about child abuse allegations against former MP Sir Cyril Smith.
The move, announced by the Scottish Liberal Democrats, comes after Lord Steel, a former Scottish Parliament presiding officer, gave evidence to the Independent Inquiry into Child Sexual Abuse (IICSA) on Wednesday.
The party had already announced they have started disciplinary proceedings against him, after he told the probe a conversation with Smith left him "assuming" the allegations were correct, but the party did not investigate them.
The decision followed a meeting of senior figures within the Scottish party on Thursday evening.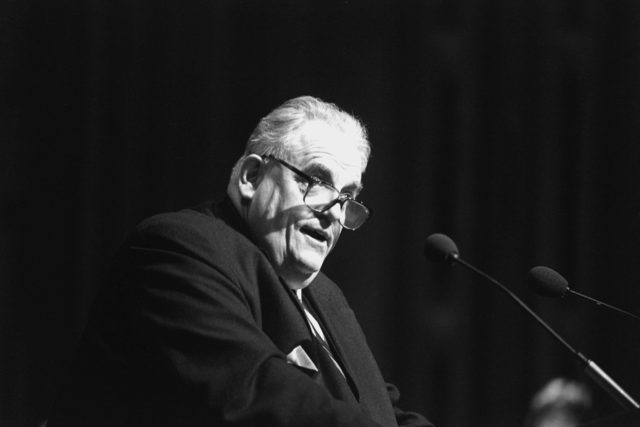 In a subsequent statement, the Scottish Liberal Democrats said: "Following the evidence concerning Cyril Smith given by Lord Steel to the Independent Inquiry into Child Sexual Abuse on 13th March 2019, the office bearers of the Scottish Liberal Democrats have met and agreed that an investigation is needed.
"The party membership of Lord Steel has been suspended pending the outcome of that investigation. That work will now commence.
"It is important that everyone in the party, and in wider society, understands the importance of vigilance and safeguarding to protect people from abuse, and that everyone has confidence in the seriousness with which we take it.
"We appreciate the difficult work that the Independent Inquiry into Child Sexual Abuse is doing on behalf of the victims and survivors of abuse, and the country as a whole."
At the inquiry Lord Steel denied he had been "hiding his head in the sand" over the child abuse allegations made against the former Rochdale MP.
Read Full Story