Did Kate Middleton wear her purple Gucci blouse backwards?
There's no doubt that the Duchess of Cambridge knows how to make a fashion statement. In fact, the mum-of-three proved that just last night at the National Portrait Gallery's annual gala in a recycled Alexander McQueen dress.
The dress, which was previously donned by the royal at the 2017 BAFTAs, had different elements this time around -- the royal added a different belt and what looks to be custom sleeves -- showing that even for the royals, rewears don't always have to be boring.
Duchess of Cambridge at children's centre
Duchess of Cambridge at children's centre
But the 37-year-old mum also proved on Tuesday that she knows how to mix up newer clothes as well. For a visit to a London's children centre Tuesday morning, Kate opted for a lilac silk pussybow top by Gucci and simple black trousers. However, eagle-eyed fans noticed there was something particularly different about the way the duchess wore the blouse and how the blouse looked online.
Gucci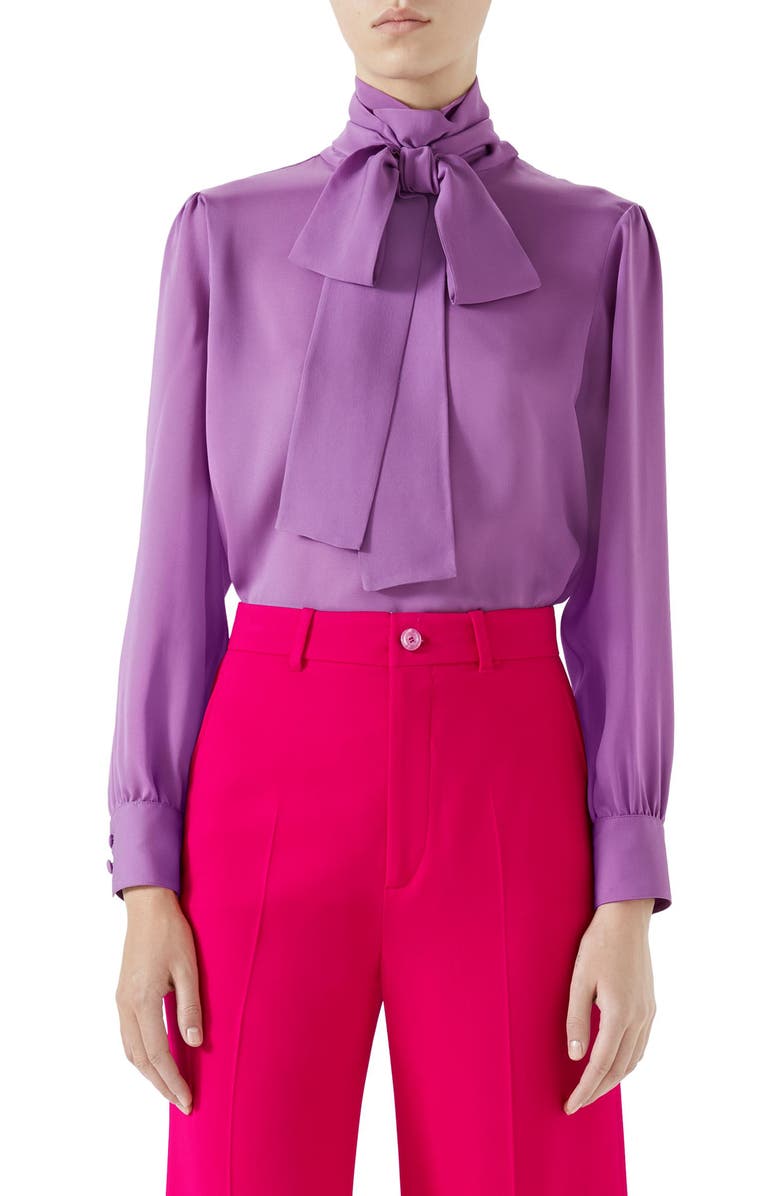 It seems that the duchess wore the blouse backwards, as you can see in the pictures above. Stock images of the shirt show buttons in the back, while Kate turned the blouse around with the buttons in the front.
The blouse currently retails for £1000 according to Nordstrom's website.
Read Full Story