Queen leads the nation to mark Commonwealth Day
The Queen has led the nation in marking Commonwealth Day, celebrating the 70th anniversary of the founding of the family of nations.
With her family gathered around her, the Queen joined the 2,000-strong congregation at Westminster Abbey to honour the institution which has been a pivotal part of her 66-year reign.
The Prince of Wales, Duchess of Cornwall, Duke and Duchess of Cambridge, Duke and Duchess of Sussex and the Duke of York were among the guests, with the Prime Minister, Theresa May, High Commissioners and hundreds of schoolchildren.
Harry and Meghan were the first senior royals to arrive for the Commonwealth Day service, followed by William and Kate then Charles and Camilla and finally the Queen, accompanied by the Duke of York.
Outside the Abbey's west door they were treated to a performance by the Tropical Flowers Sega Dancers, a group of British Mauritians from south London.
The Commonwealth plays an important part in the public life of the Queen, who famously dedicated herself to the empire on her 21st birthday in 1947.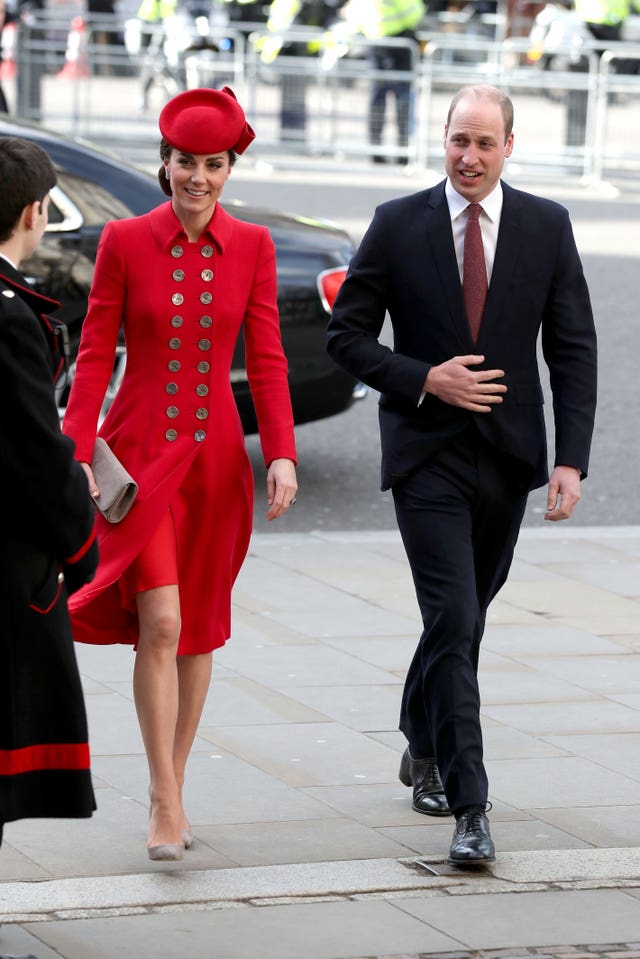 Now head of the Commonwealth, the then Princess Elizabeth said that day: "I declare before you all that my whole life, whether it be long or short, shall be devoted to your service and the service of our great imperial family, to which we all belong."
When the Queen arrived and turned to look at her grandsons and their wives, Kate and Meghan both curtseyed while William and Harry bowed their heads.
Read Full Story