Consultation on helping abuse victims extended by four weeks
Public consultation on proposed laws helping victims of abuse in children's homes in Northern Ireland is to be extended by four weeks.
Some survivors' groups requested the step as civil servants ponder draft legislation designed to create a commissioner, redress board and compensation scheme.
Implementation of proposals put forward by the Historic Institutional Abuse inquiry (HIA), chaired by retired judge Sir Anthony Hart, two years ago has been delayed by the political impasse.
Head of the Civil Service David Sterling said: "I have agreed, in response to requests from victims and survivors, to extend the 12-week consultation period by a further four weeks, up to March 10, 2019.
"At the outset of this process I was very clear that the Executive Office would respond flexibly and positively to any legitimate request for an extension.
"This is a hugely important topic and it is vital that victims and survivors have every opportunity to respond."
It is understood a modelling exercise carried out by Stormont officials has estimated a total of £97 million being awarded in redress to survivors, with an added £17 million needed to fund both the mechanism that will assess and deliver the payments and a full-time commissioner's role to advocate for those who suffered.
The public inquiry report recommended compensation payments ranging from £7,500 to £100,000.
Even if ministers are back in post when civil servants make their final recommendations based on consultation responses, potentially later this year, the legislative journey to turn the proposals into law could take another 18 months.
If the political crisis is still ongoing then that time frame would be pushed out further.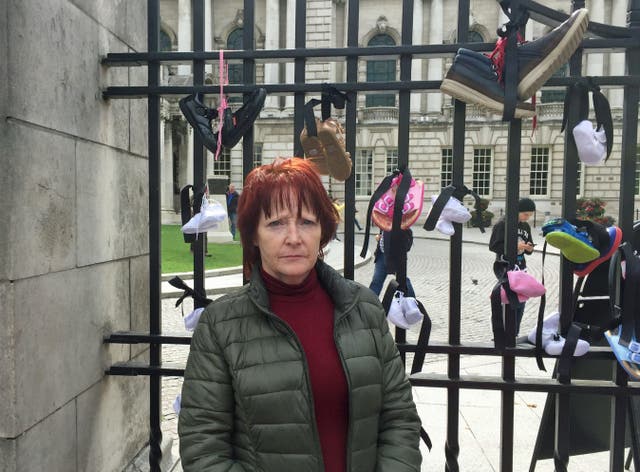 Sir Anthony's inquiry found evidence of widespread and systemic abuse in children's homes across Northern Ireland.
The HIA studied allegations of abuse in 22 homes and other residential institutions between 1922 and 1995.
There were 76 homes in total that operated during that time frame and abuse victims from all of them are eligible to apply for compensation.
The facilities were run by the state, local authorities, the Catholic Church, the Church of Ireland and the children's charity Barnardo's.
Read Full Story
Click here to comment