May in fight for her political future ahead of Commons Brexit vote
Theresa May is battling to save her Brexit deal and maintain her grip on power ahead of Tuesday's Commons showdown.
The Prime Minister warned Tory MPs they risk handing Jeremy Corbyn the keys to Number 10 unless they back her Brexit deal.
Brexit Secretary Stephen Barclay insisted that the vote would still go ahead on Tuesday amid speculation Mrs May might be forced to delay the vote in a last-ditch effort to avoid defeat.
Ahead of the crunch vote:
– former Cabinet ministers including Boris Johnson refused to rule out leadership bids.
– A serving minister conceded that Tory MPs could quit the party over the Brexit plan
– Labour said it would work with other Opposition parties to decide what to do if Mrs May crashes to defeat on Tuesday
The Prime Minister warned Tory would-be rebels the country would be in "uncharted waters" if the deal is rejected.
"It would mean grave uncertainty for the nation with a very real risk of no Brexit or leaving the European Union with no deal," she told the Mail on Sunday.
"We have a leader of the Opposition who thinks of nothing but attempting to bring about a general election, no matter what the cost to the country.
"As someone who cares passionately about my country and my party, I believe Jeremy Corbyn getting his hands on power is a risk we cannot afford to take."
Reports suggested Mrs May could make an emergency trip to Brussels ahead of a planned summit on Thursday in an effort to secure further concessions in an effort to win over critics of her plan.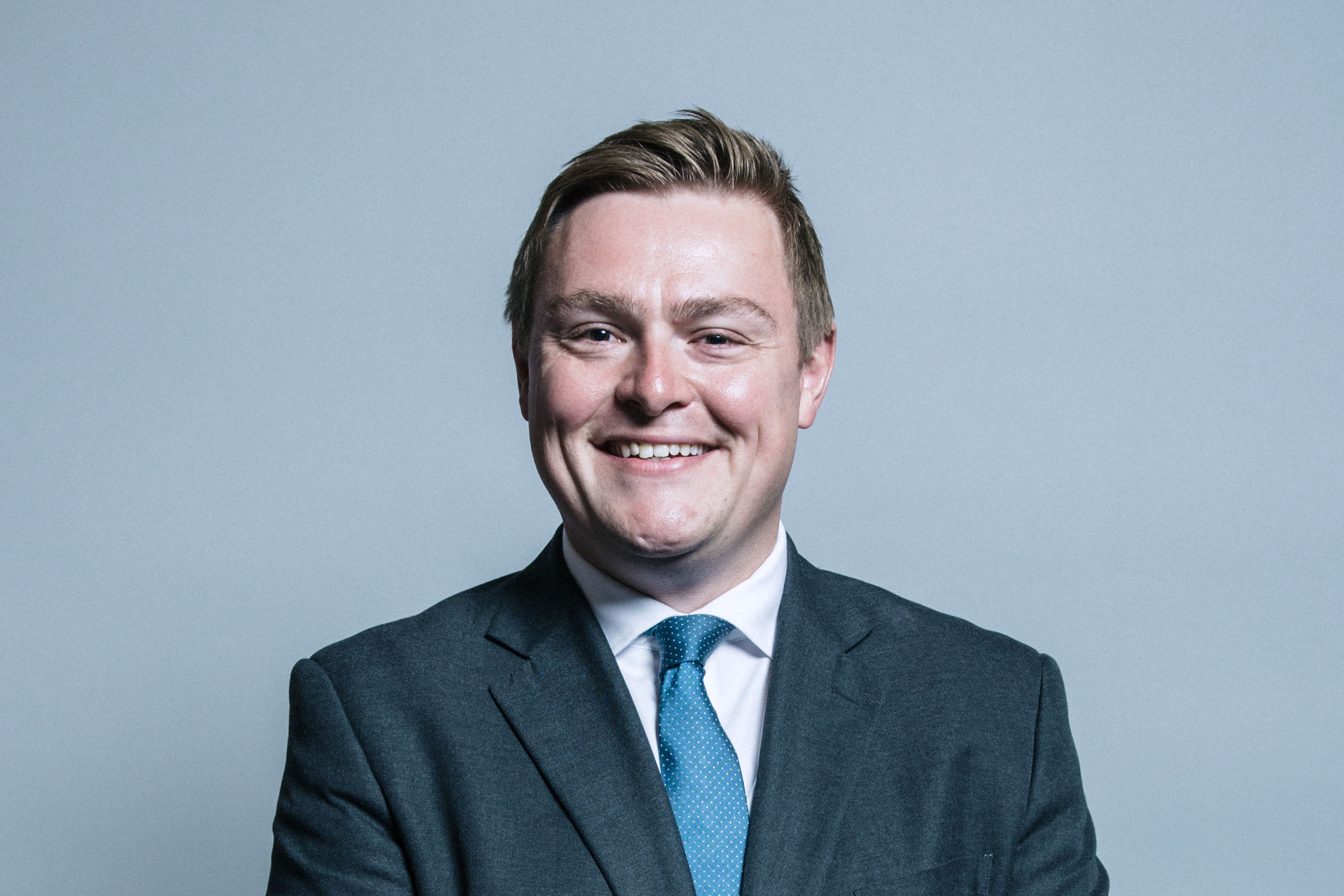 Tory MP Will Quince quit as a ministerial aide to Defence Secretary Gavin Williamson, while the Sunday Telegraph reported that another parliamentary private secretary was on the verge of quitting and Cabinet Brexiteer Penny Mordaunt was considering whether to back the deal or resign.
She has not backed Mrs May's deal yet but has said she supports the Prime Minister.
Meanwhile Defence Minister Tobias Ellwood said he would back the deal – but indicated that unless it was passed quickly he might support a second referendum because the original decision to Leave may "no longer represent a reflection of current intent".
Other ministers – including Work and Pensions Secretary Amber Rudd – have suggested that a Norway-plus deal keeping the UK in the single market and a customs union could be a "plausible" alternative if Mrs May's plan is rejected.
Any defeat would lead to fresh questions about Mrs May's political future.
Former work and pensions secretary Esther McVey said she would give the prospect of standing as leader "serious concern" and suggested that Brexiteers should unite around a single candidate.
Mr Johnson pointedly refused to rule out challenging Mrs May, although he insisted it was "nonsense" to suggest he was already lining up members of his Cabinet.
Asked to give an "absolute, categorical promise" that he would not stand against the Prime Minister, Mr Johnson told the BBC's Andrew Marr Show: "I will give you an absolute, categorical promise that I will continue to advocate what I think is the most sensible plan."
Former Brexit secretary Dominic Raab told Sky News's Sophy Ridge On Sunday "I've always said I wouldn't rule it out" but "it would be very self-indulgent to be engaging in all that speculation when we've got such a big issue up for decision on Tuesday".
Former attorney general Dominic Grieve suggested that the Tory party could split over Brexit.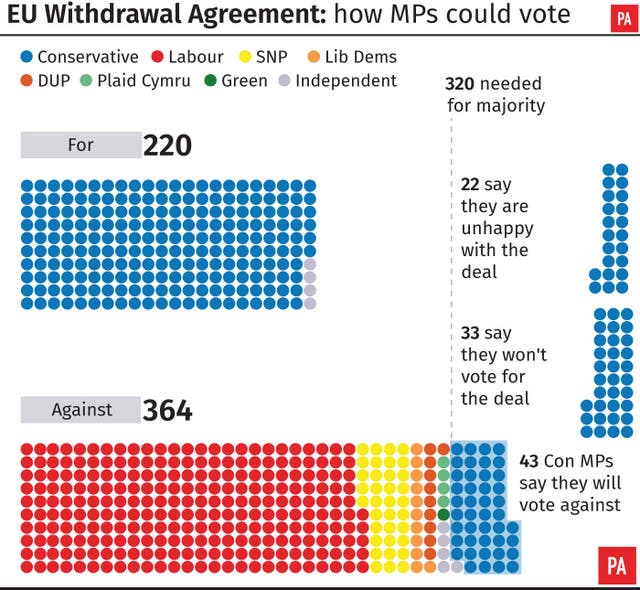 But Brexit minister Kwasi Kwarteng rejected the prospect of a full schism – although he acknowledged some MPs may quit the party.
"I think one or two people might leave, I don't know who they will be," he told BBC Radio 5 Live's Pienaar's Politics.
"They might decide to retire or they might decide to abandon the party whip, that has happened before."
Responding to speculation that Mrs May could delay Tuesday's vote in an effort to secure fresh concessions from Brussels or win over wavering MPs, Brexit Secretary Mr Barclay insisted it would go ahead as planned.
He told the Andrew Marr Show: "We've got the vote on Tuesday. There's still two full days of debate."
Asked if the vote was "100% happening" on Tuesday he replied: "It is."
Labour is considering its options if Mrs May is defeated and would hold talks with other opposition parties about how to proceed.
The party wants a general election but shadow Cabinet Office minister Jon Trickett said Mr Corbyn would be prepared to lead a minority government this week.
Mr Trickett told Sky: "Our preferred option, very, very strongly, is that we refresh the Parliament though we are ready to form a minority government should that be necessary – and it could happen on Wednesday morning."
Read Full Story