In Pictures: Thousands take to London streets in rival protests
Thousands of people have turned out for two rival protest marches in central London.
Ukip organised a "Brexit Betrayal" march against Theresa May's Withdrawal Deal, which included leader Gerard Batten and the party's new adviser Tommy Robinson. The the former English Defence League leader is also known as Stephen Yaxley-Lennon.
Their march was countered by an anti-fascist demonstration organised by Stand Up To Racism.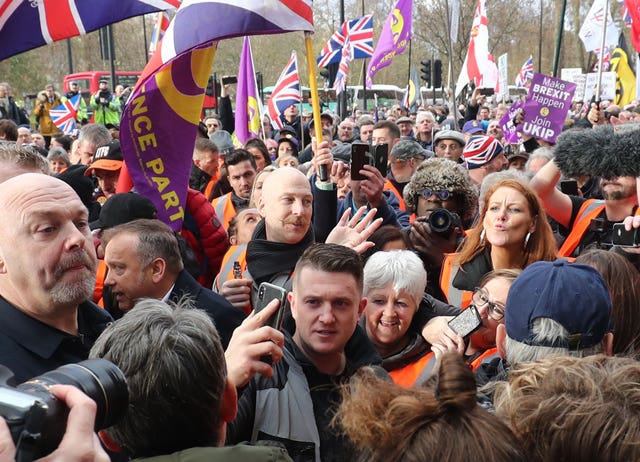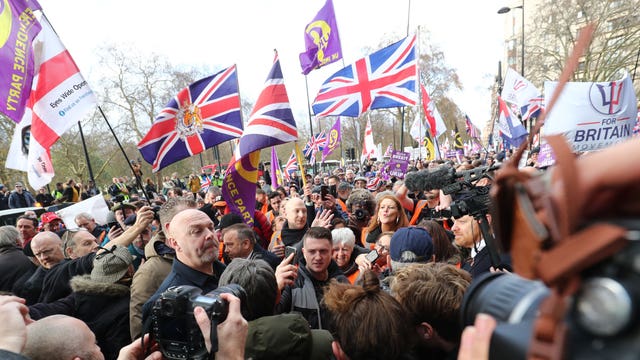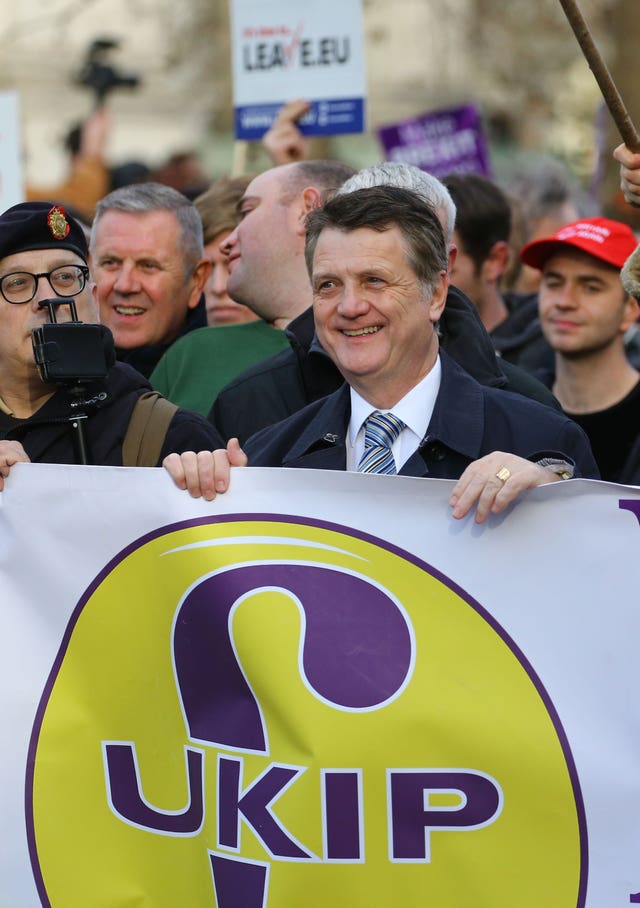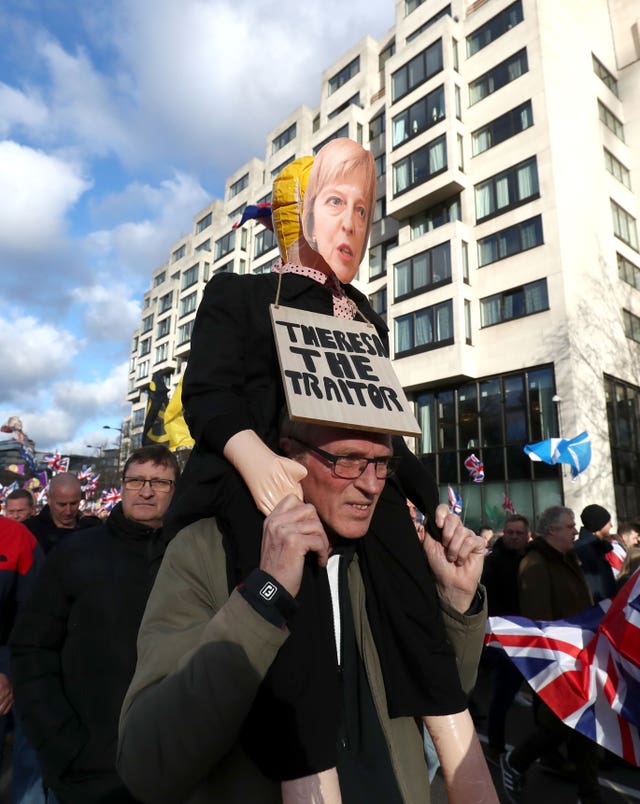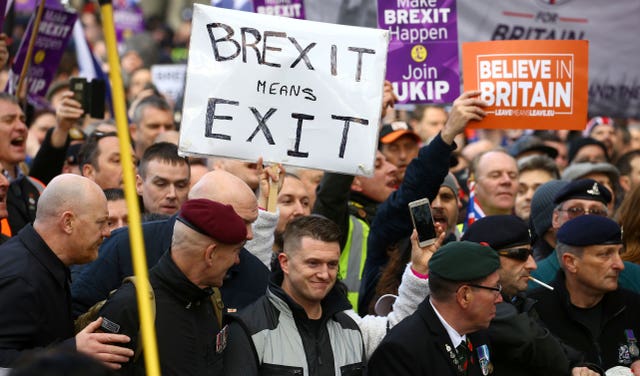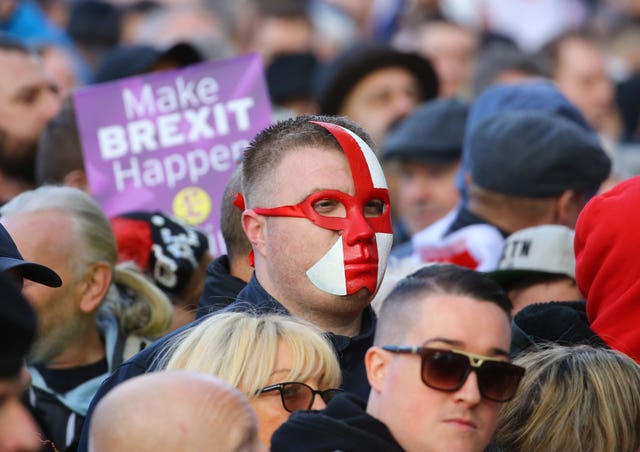 But there was also a counter-demonstration that was bigger than the Brexit march.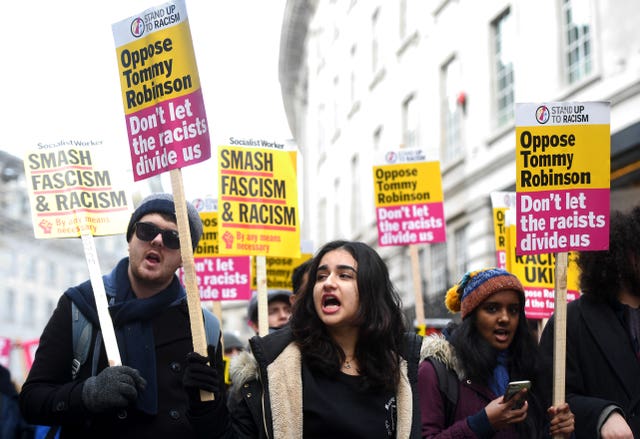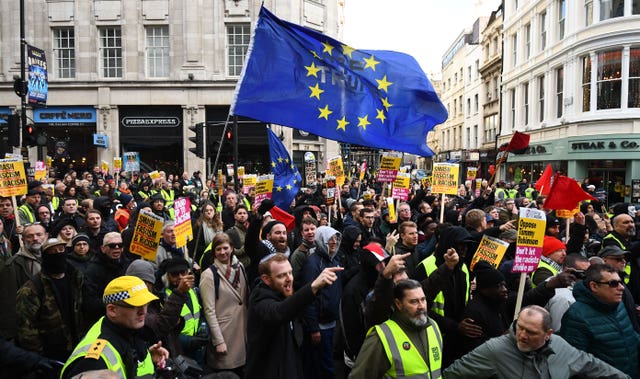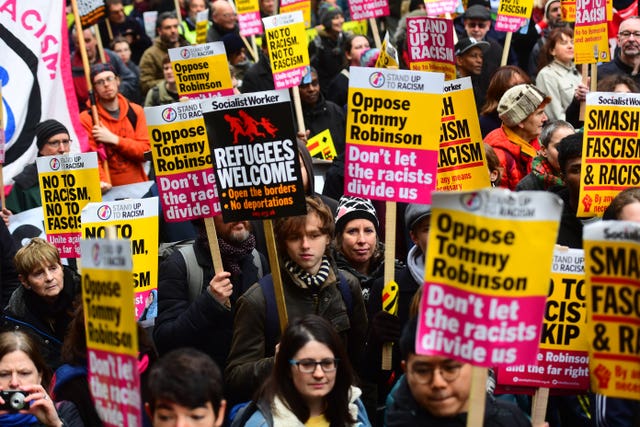 Despite efforts to keep the two groups of protesters apart, clashes did break out.