Former Tesco directors cleared of fraud and false accounting
Two former Tesco directors have been cleared of fraud and false accounting in relation to the company's profits being overstated by £250 million.
The firm's shares plummeted by nearly 12%, wiping £2 billion off the share value, when Tesco announced in September 2014 that a statement the previous month had overstated profits by about a quarter of a billion pounds.
Chris Bush, ex-UK managing director, and John Scouler, the then UK food commercial director, were accused of being aware that income was being wrongly included in the company's financial records to meet targets and make Tesco look financially healthier than it was.
But on Thursday at Southwark Crown Court, the jury was told that they were acquitted at the Court of Appeal on Wednesday.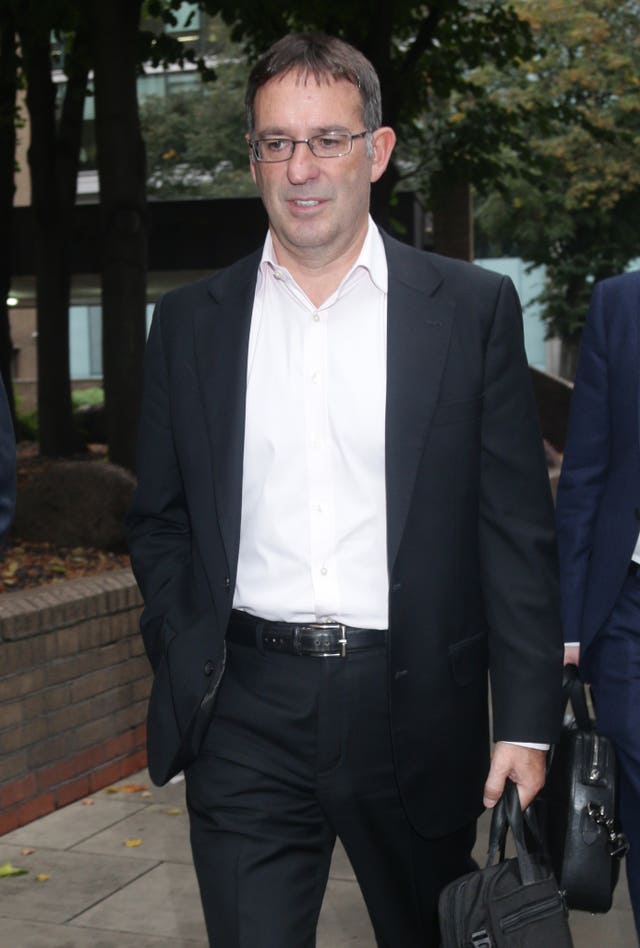 The acquittal came after trial judge Sir John Royce dismissed the case brought by the Serious Fraud Office (SFO), bringing the trial to a halt after the prosecution presented its case.
The SFO went to the Court of Appeal regarding the dismissal, but its appeal was dismissed on Wednesday and the men were cleared by Court of Appeal judges.
Mr Scouler, 50, of The Park, St Albans, and Mr Bush, 52, of Four Acres, Green End Road, Radnage, High Wycombe, were each cleared of one count of fraud and another of false accounting.
None of this could be reported until the jury was informed.
During the trial, the jury was told the case was a retrial, and that a third man, former UK finance director Carl Rogberg, is charged with identical offences but was not currently well enough to stand trial.
A decision will be made in due course about what action should be taken in relation to Rogberg following the acquittals of Mr Scouler and Mr Bush.
The trial of Mr Scouler and Mr Bush, which began on October 8, had been expected to last three months.
Informing the jurors of the development, Judge Sir John Royce acknowledged that they had given up more than two months of their lives attending the trial.
He said: "I concluded that, in certain crucial areas, one in particular, that the prosecution's case was so weak that it should not be left for a jury's consideration."
Sir John added that the "real weakness" was the question of proving knowledge.
On entering the courtroom, the judge remarked to prosecutor Sasha Wass QC that it was "the end of a long saga".
Read Full Story