Serial killer Robert Black smoked heavily for decades before death, inquest told
Serial child killer Robert Black smoked heavily for half a decade before his death from a heart attack, a doctor told his inquest.
The former delivery driver from Scotland, who preyed on victims as young as five, was at serious risk of cardiac arrest or stroke after a lifetime of little exercise.
High blood cholesterol caused narrowed arteries and underlying medical conditions, a GP and a pathologist said.
Black was found dead in his cell in Maghaberry high-security prison in Co Antrim in January 2016 aged 68.
He murdered four schoolgirls between 1981 and 1986.
Black used tobacco until the end despite complaining of angina chest pains, doctors told his inquest.
Meanwhile, he summoned medics to treat a series of health complaints including a rash on his shin and swelling on his foot, witnesses in Armagh courthouse told coroner Paddy McGurgan.
GP Dr Joseph Palmer said: "His overall condition would be someone at risk of having a cardiovascular event, that is a stroke, heart attack or deep vein thrombosis, given that he has already had a stroke and is on a number of medications to hopefully prevent it.
"He also said that he was a smoker not interested in stopping smoking – that risk would have increased."
For 51 years Black regularly smoked 25g of hand-rolled tobacco, Dr Palmer told his inquest. He suffered a stroke 20 years earlier.
The doctor, who treated one of Maghaberry's most notorious inmates, said the habit was likely to damage his former patient's coronary artery.
Black was convicted in the same Armagh courtroom in 2011 of sexually assaulting and murdering nine-year-old Co Antrim schoolgirl Jennifer Cardy in 1981 and dumping her body in a dam.
None of his family members could be traced by the Coroner's Service and were not at the inquest, Coroner McGurgan said.
His victims' relatives also stayed away and the professional participants focused on legal and medical details rather than the horrors of Black's crimes.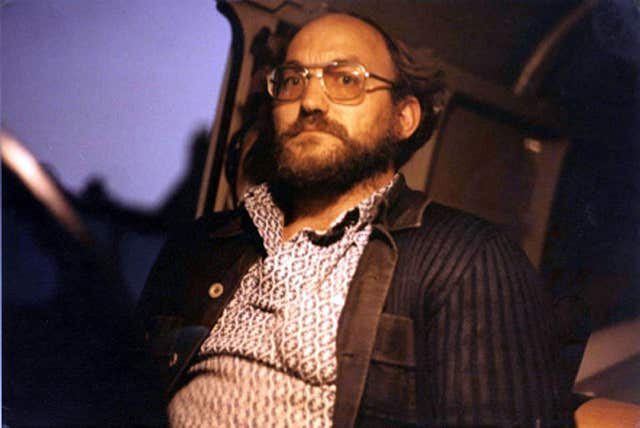 The killer, from Falkirk, was serving a number of life imprisonment sentences when he died.
In May 1994, he was convicted of kidnapping, raping and murdering three of his victims.
Susan Maxwell was 11 when abducted in 1982 near the border between Scotland and England.
Her body was gagged and bound and she was found 250 miles away in England.
His next victim was a girl aged five, Caroline Hogg, who was abducted from Portobello in Edinburgh in 1983 and her body was found 300 miles away.
In his job as a delivery driver he travelled extensively, counsel for the coroner Stephen Ritchie observed.
Sarah Harper, aged 10, was abducted in 1986 and found dead in the River Trent near Nottingham.
Jurors were told details of his crimes at the start of a coroner's hearing, which is expected to last for a week.
They were urged to ignore internet search results and media coverage, and restrict themselves to the circumstances surrounding his death.
Those included whether he should have been diagnosed earlier with diabetes – in 2012 instead of 2015 – and his health check-ups inside prison.
Despite his diabetes and warnings from doctors, Black used a bottle of sugary cordial which he kept in his cell but his condition once treated was largely well controlled, the inquest was told.
His diabetes increased the risk of a heart attack, medics testified, but was not a direct cause.
Read Full Story