Man jailed for £90,000 housing fraud after posing as Grenfell fire victim
A man who pretended to be a victim of the Grenfell Tower disaster, committing a fraud of nearly £90,000, has been jailed.
Abdelkarim Rekaya enjoyed 209 nights in a four-star hotel, before being provided with a flat in Chelsea in the year after the fire.
The short-haired and bearded 28-year-old kept his head bowed as he was sentenced at Isleworth Crown Court to four years and six months in prison.
Rekaya, from Tunisia, pleaded guilty at the same court in September to fraud by false representation and obtaining leave to remain by deception.
Rekaya, who came to the UK in 2008, listened to his sentence through an Arabic interpreter during Friday's hearing.
Judge Giles Curtis-Raleigh said: "You decided to use the situation to your personal advantage, to enrich yourself dishonestly, by plundering the public funds put aside to assist the genuine victims of that disaster in their hour of need."
As well as fraudulently claiming accommodation, Rekaya was also granted 12 months leave to remain in the UK in November last year, through the Grenfell Tower survivors policy.
Of this the judge told him: "You chose to exploit a national tragedy to improve your position."
Prosecutor Catherine Farrelly told the court that Rekaya had claimed to be sleeping rough in the tower on the night of the blaze and had said he managed to escape through the front door.
Ms Farrelly said: "This was a complete and utter lie, but, as a result of attending the Westway (sports centre), he was provided with emergency accommodation in the Park Plaza County Hall Hotel."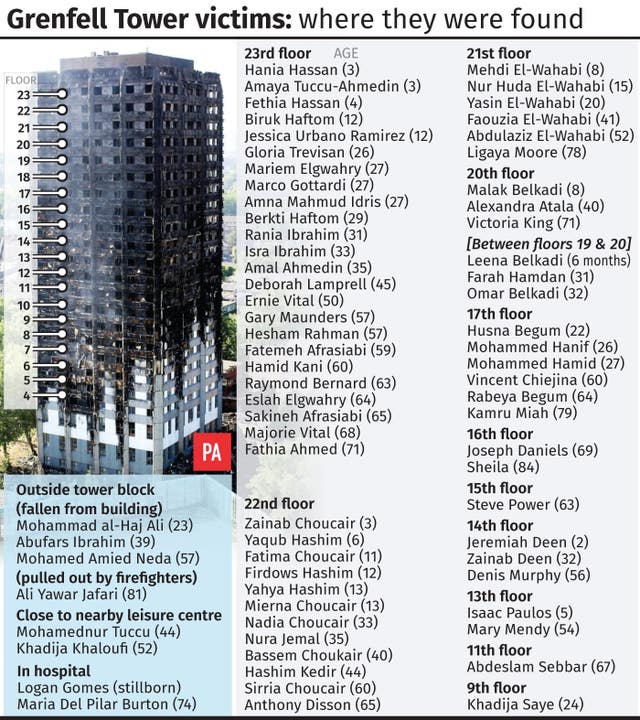 Hotel costs came to more than £60,000, while the cost to cover the studio flat in Lots Road, Chelsea, between January this year and his arrest in June amounted to almost £3,000, she said.
Police said the total cost for the flat amounted to £15,895.77 including furniture, electrical goods and bills.
After taking into account utilities and other allowances including travel costs, the total cost to the Royal Borough of Kensington and Chelsea amounted to £88,183.70.
Ms Farrelly said Rekaya had at one stage requested a transaction history of all his prepaid cards "to check if his Netflix subscription was being paid for".
He had refused to answer specific questions about the night of the fire, claiming he did not want to relive such a traumatic event.
Despite concerns raised by a housing officer of the borough after a meeting with Rekaya in October last year, it was decided that his accommodation and allowances should continue until the fraud investigation had concluded.
A forefeiture order was made for £2,000 – the sum of cash Rekaya had when he was arrested at the Chelsea flat in June this year.
Rekaya was jailed for four years for fraud and a further six months for the second charge relating to his right to remain in the UK.
Mitigating, Anthony Metzer QC said his client had had a difficult life and fled Tunisia after being kidnapped and beaten up there.
He said Rekaya had had issues with alcohol and drugs and had previously slept rough in the tower block but not in the night of the fire.
"This is not an easy case in which to offer mitigation," he said.
"There is anger and there is resentment about persons like this defendant."
David Davies, from the Crown Prosecution Service, said: "Abdelkarim Rekaya falsely claimed he had been sleeping rough in Grenfell Tower so he could personally benefit from this tragedy.
"He made up an account of waking up and fleeing the building, but the CPS was able to disprove his lies, leading to this conviction."
Rekaya is the latest in a string of fraudsters to be sentenced in relation to the disaster.
So far, 13 people have been convicted in separate cases, with a total of more than £630,000 in bogus claims for money that was meant for those whose lives had been devastated.
Bellal Elguenuni, who the court heard had lived in Grenfell Tower for around 10 years and whose family suffered physical and mental injuries as a result of the fire, said such crimes had "stalled" the fight for justice.
In a victim impact statement read by the prosecutor to the court on Friday he said: "The impact of a crime like this goes beyond financial gain for a fraudster and threatens the search for justice and the reputation of the residents as well as the 72 people who are no longer with us."
Edward Daffarn, a Grenfell resident of 17 years whose victim impact statement was also read, said those who have committed such crimes "hinder and obstruct the bereaved and ex-Tower residents' search for truth and justice".