'Ridiculous' visa rejections increasing, MP warns
The number of "ridiculous" visa rejections are increasing, an MP has warned, as the Government prepares to reveal its future immigration plans.
SNP MP Patrick Grady said the Conservatives were running a "humiliating system" with unreasonable rejections being frequently overturned after appeals by politicians and journalists.
Glasgow North MP Mr Grady has called in the Commons for "root and branch reform" of the system, saying it was unfairly turning people – including teachers and monks – away from the UK.
Speaking ahead of the long-awaited Government immigration plans, now expected to be published next week, Mr Grady told the Press Association: "This is happening all the time.
"On a weekly basis we hear MPs trying to shoehorn questions about visa cases into debates.
"If you have a media or MP connection it does seem to have the effect of opening the door and getting the situation resolved, but that is not really fair or the right way to run a department.
"The idea they are going to abscond – abandon their careers and families – is ridiculous but that seems to be the attitude.
"It's incredibly frustrating and stands in complete contrast to what the Government says it wants to do around being Global Britain and post-Brexit internationalism because they are closing doors and putting up barriers – and the risk is other countries reciprocate."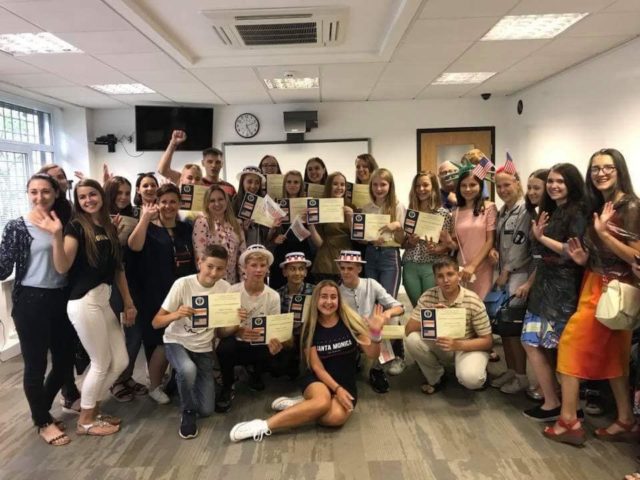 The latest Home Office statistics show nearly 340,000 visa applications were rejected last year, a rate of 12.5%, but data on rejections being overturned is understood not to be available.
In one recent example, an assistant professor of English hoping to bring a group of schoolchildren on a language exchange trip had her visa denied, meaning the visit could not go ahead and families would be left thousands of pounds out of pocket.
SOL language school founder Grenville Yeo had arranged for the Ukrainian group to visit his charity in Barnstaple, as he has done for thousands of students over the last 30 years.
Maryna Shevchenko was the first group leader ever to have been refused a visa, when the Home Office decided she had not demonstrated she had sufficient funds to be able to return home, despite being a salaried university employee.
Mr Yeo said he was angered by the decision and believed the rejection was down to the hostile environment policy and all Eastern European visas now going through one British embassy in Warsaw, where staff are clearly overloaded and making mistakes.
He said: "Hearing the lead teacher, and therefore the whole group, was refused made me very angry because the reasons given were complete lies.
"The system now is heartless, but what is worse is that it is unprofessional and beyond that it does a lot of harm to the UK's reputation – although I know a lot of MPs would not care about that."
The Press Association put questions to the Home Office about the case and shortly afterwards was told the case had been reviewed and the rejection overturned.
Mr Yeo said he was overcome by emotion at the news the children would now be able to visit Devon for the language exchange trip next month.
He said: "When I read the e-mail after your action with the Home Office that the visa refusals had been overturned, I have to say I burst into tears.
"The friend who was with me at the time I think was quite taken aback but then understood."
A Home Office spokeswoman said the decision had been reviewed and the Home Secretary had committed to a review of the system to ensure it was "fair and humane".
She said: "The decision in this case has been reviewed and the group's visas have now been issued.
"The Home Secretary has been clear since his first day in office that he wants an immigration system which provides control, but is fair and humane.
"If evidence about a case comes to light then it will be considered by caseworkers but solely because a case is covered in the media does not mean it will receive a favourable decision.
"The UK Visa and Immigration service has a duty to keep citizens safe and the country secure and our visa requirements are one of the most effective means we have to do this."