'This is in memory of my son', defibrillator campaigner tells MSPs
A woman campaigning for public access defibrillators told MSPs she is doing so in memory of her 10-year-old son.
Kathleen Orr began calling for more public places to have the life-saving equipment after her son, Jayden, suffered a cardiac arrest while ice skating.
The keen skater, from Port Glasgow, Inverclyde, was training for the British Championships when he died on August 4 last year.
Giving evidence to Holyrood's Public Petitions Committee on her petition calling for more buildings to have public access defibrillators installed, she said: "This was something I wanted to do in memory of my son.
"While doing his normal skate routine he collapsed on the ice. This is when he never got back up again and this is when my world fell apart."
She said her husband carried him to the first aid room where she believes there was a defibrillator but it was not used as the staff working were not fully trained and were "scared of it".
Mrs Orr added: "I am now Jayden's voice and I will be the voice of other families that have lost their loved ones that have passed away but they could have been saved if there was defibrillator registered and out there in the public for use.
"Everybody has to have a fire extinguisher because it is law and because a fire extinguisher saves lives, but a defibrillator saves lives."
Her petition calls for the Scottish Government to introduce a requirement for all new buildings, and those renovated or re-purposed, to have a public access defibrillator fitted to the outside.
The regulations would apply to buildings with a floorspace of 7,500 square metres or above and would also require the devices to be officially registered.
She told the committee her aim is to have all schools, and public places within a mapped distance, to have a registered public access defibrillator and has already began fitting schools in her home region with the devices and training pupils.
She said she has met with the Scottish Government public health officials but felt it was not of "any great benefit" had not been given promised information.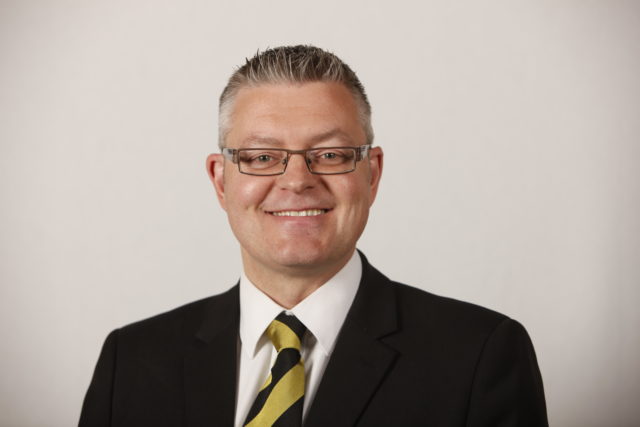 Greenock and Inverclyde MSP Stuart McMillan told the committee he hopes to set up a coherent strategy on defibrillators in Inverclyde which can be rolled out across the country.
He stressed the importance of registering the devices, saying: "If they are not registered the ambulance service cannot direct someone to go and get it to use to try and save a life."
Of the 3,000 people a year in Scotland who have a cardiac arrest outside hospital, government figures indicate only 6% survive to be discharged from hospital.
The committee heard administering a shock with a defibrillator within within 3-5 minutes of collapse can produce survival rates up to 75%.
The committee plans to question the Scottish Government on its response to Mrs Orr, as well as writing to organisations including the British Heart Foundation and Scottish Ambulance Service for more information.
Read Full Story
Click here to comment