Rudd returns to Cabinet as May seeks to shore up position
Amber Rudd made a dramatic return to Theresa May's Cabinet as the Prime Minister sought to bolster her position following the backlash to her Brexit deal.
Meanwhile, Leave-supporting Stephen Barclay has been promoted to Brexit Secretary from a ministerial role in the Department for Health.
The reshuffle came just hours after Michael Gove offered the Prime Minister a lifeline by staying on in his Cabinet role.
Environment Secretary Mr Gove insisted he still has confidence in Mrs May who has suffered a series of setbacks following the publication of her draft Brexit deal with Brussels.
She has suffered the loss of four ministers and faces continued speculation that a vote of no confidence in her leadership could be triggered by Tory MPs within days.
Ms Rudd was a prominent Remain campaigner during the referendum and her return to the Cabinet, in place of Brexiteer Esther McVey who resigned on Thursday, may do little to bridge divides within the Tory ranks.
The rehabilitation of Ms Rudd, who quit in a row over immigration targets, comes after a report concluded she had been let down by her officials.
Mr Barclay's appointment came after Mr Gove reportedly turned down the post after saying he would only take it if he could renegotiate the EU withdrawal agreement.
Speaking outside his departmental office, Environment Secretary Mr Gove was asked if he had confidence in the Prime Minister and replied: "I absolutely do."
He added: "I am looking forward to continuing to work with all colleagues in Government and in Parliament to get the best future for Britain."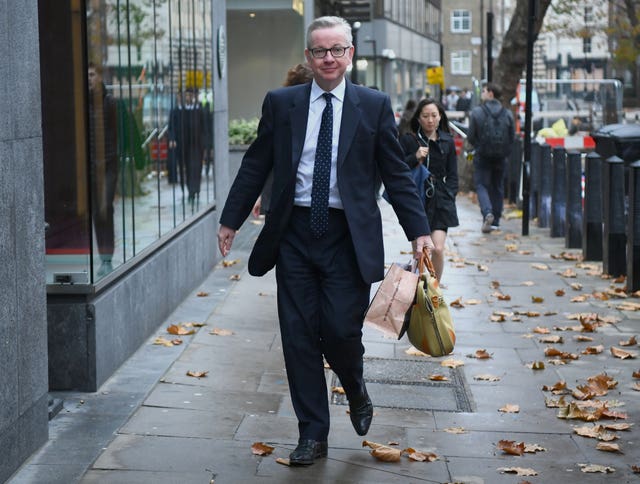 A Downing Street spokeswoman said Mrs May was "very pleased" that Mr Gove will stay on and "continue doing the important work he is doing".
Read Full Story