Nation to honour those involved in First World War 100 years on
Millions of people will fall silent this weekend to mark 100 years since the end of the First World War.
A series of events will take place up and down the nation for the centenary of the Armistice.
The Queen and senior members of the royal family will attend the annual Festival of Remembrance at London's Royal Albert Hall on Saturday night, which will commemorate all those who have lost their lives in conflicts.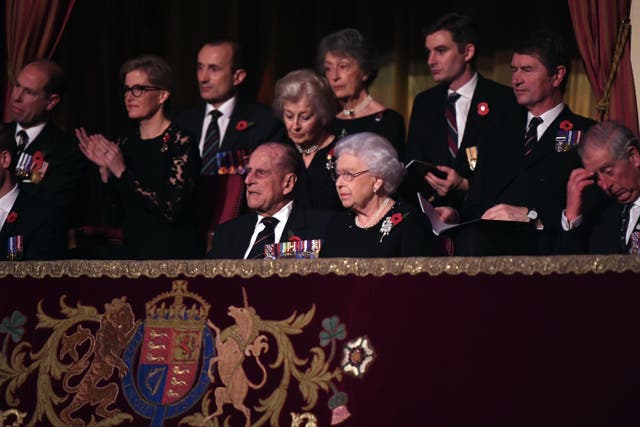 On Sunday, the Prince of Wales will once again lead the nation in honouring the country's war dead during the national service of remembrance.
The Queen has asked Charles to lay a wreath at the Cenotaph in Whitehall on her behalf – the second successive year he will perform the duty.
During the cenotaph event, the Queen will watch the service from the balcony of the Foreign and Commonwealth Office building, as she did last year.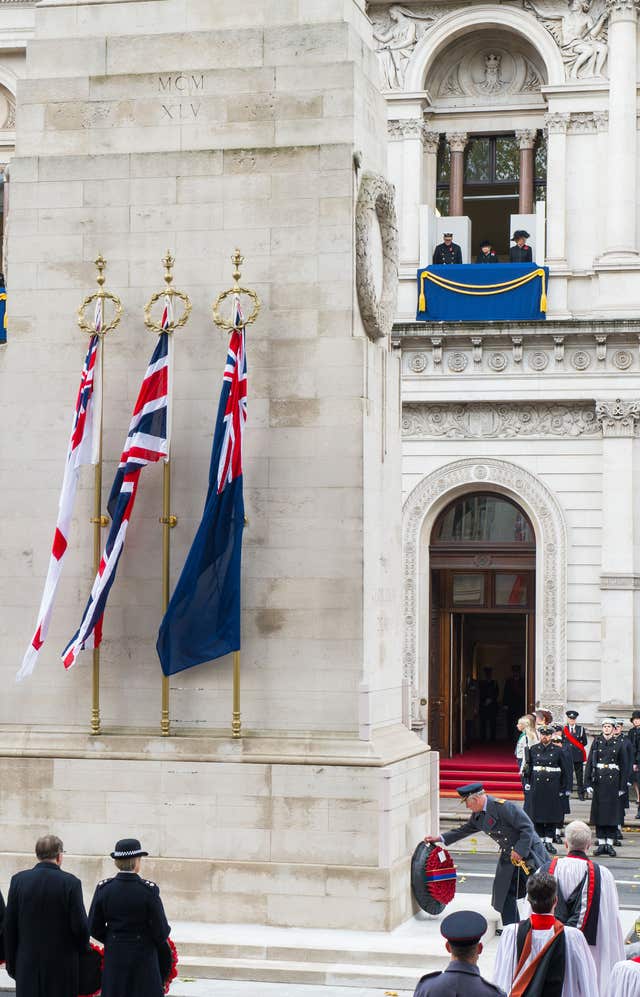 After Charles has laid a wreath on behalf of the Queen, other floral tributes will be left by members of the royal family, senior figures from the Government, including Prime Minister Theresa May, and opposition party leaders and other figures from national life.
For the first time, a German leader will lay a wreath at the Cenotaph, with President Frank-Walter Steinmeier performing the duty on behalf of his nation in a historic act of reconciliation.
After the service, 10,000 people, chosen by ballot, will have the opportunity to pay their respects to all those who served in the First World War by taking part in the Nation's Thank You procession past the Cenotaph.
During the day, church and other bells will ring out as they did at the end of the First World War – and a Westminster Abbey service will be held along with others in Glasgow, Cardiff and Belfast, to give thanks for peace and those who returned.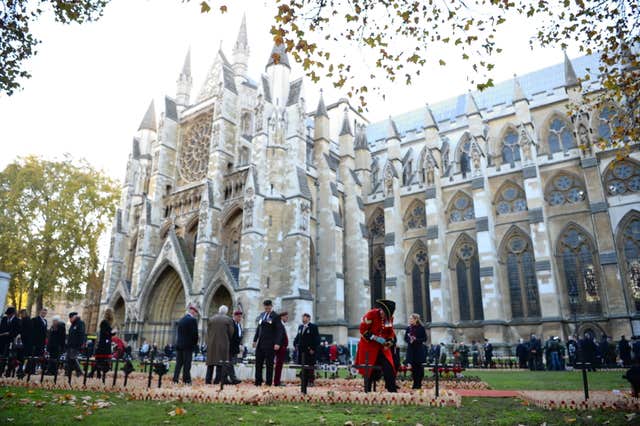 In the evening the Queen, Charles and the Duchess of Cornwall, the Duke and Duchess of Cambridge and Duke and Duchess of Sussex will attend the Abbey service.
Battle's Over, a series of hundreds of local events to mark the centenary of the Armistice, will also take place on November 11.
Pipers will play, beacons will be lit and church bells will ring in all corners of the UK and around the world as communities pay tribute to the First World War fallen.
Described as a nation's tribute, Battle's Over has been in the planning for four years and will see hundreds of locally-organised events mark the centenary.
The National Memorial Arboretum in Staffordshire will again be a focus of reflection, with up to 6,000 people expected to gather.
Read Full Story