Harry opens Field of Remembrance as it marks 90th anniversary
The Duke of Sussex has said he would like to include a symbol of India's war dead in his Cenotaph wreath, to commemorate their First World War sacrifice – but added that it would not please everyone.
Harry's comment came as he honoured Britain's war dead at a ceremony to open Westminster Abbey's Field of Remembrance, which marks its 90th anniversary this year.
On Sunday the duke will join the Prince of Wales, Duke of Cambridge, the Prime Minister, cabinet members and other national figures laying wreaths at the Cenotaph, as the nation falls silent on the 100th anniversary of the end of the war.
The duke, a former Army officer, stopped at one of the 370 plots in the shadow of the Abbey, representing regiments, military organisations and other bodies and covered with tiny wooden crosses, to chat to Suraj Samant, 23, from the Hindu Council UK.
In India marigolds, rather than poppies, are used to commemorate the country's war dead, and Mr Samant handed Harry a bloom.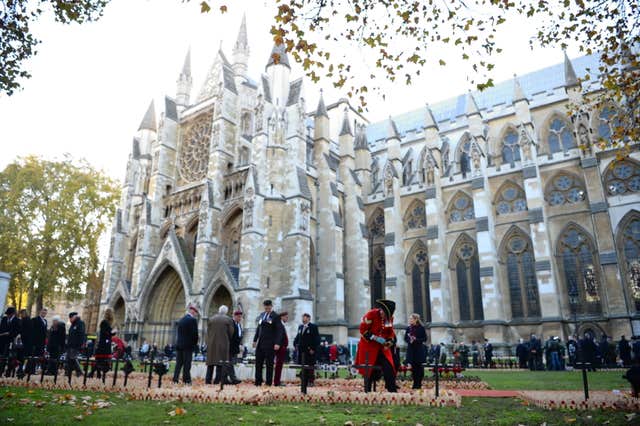 Mr Samant, whose plot represented India's First World War forces, said after their meeting: "His elder brother and his father both put a wreath of marigolds down at India Gate at New Delhi to commemorate (India's fallen) so I thought it was poignant to also offer His Royal Highness a marigold as part of the Indian diaspora's centenary commemorations."
He said 1.3 million Indian servicemen were involved in the First World War, and 74,000 were killed during the conflict.
Mr Samant, 23, added: "His Royal Highness spoke of the sacrifice, and said his father had expressed that to him in great detail, and to remember that sacrifice, and it's very necessary to mark that here.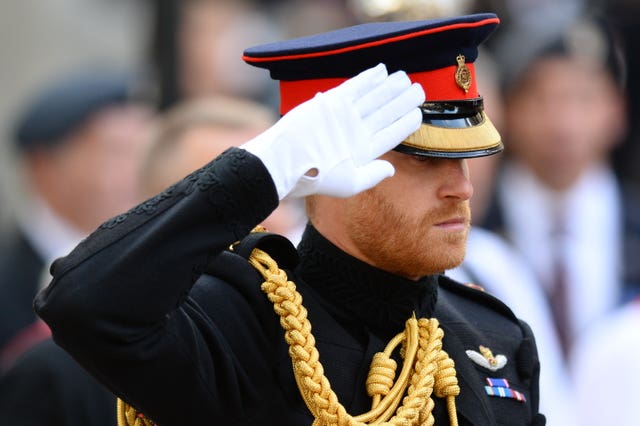 "He said he'd add a couple of marigolds into his wreath that he puts down at the Cenotaph if he had the choice.
"I think he recognises that sacrifice himself, it's not a small number we're talking about."
Mr Samant added that Harry said if he made the gesture recognising India's fallen, it would not please everyone.