Corbyn calls on PM to apologise for 'broken promise Budget'
Jeremy Corbyn has called on the Prime Minister to apologise for breaking her "promise" on ending austerity in the Budget.
The Labour leader claimed the Government would inflict £4.1 billion of cuts on non-protected departments, despite Theresa May's vow to end austerity.
And he took aim at the Chancellor's £400 million pledge to help schools buy "the little extras" – saying head teachers would "still be writing begging letters to parents".
Mrs May insisted per pupil funding is being protected in real terms, and called on the opposition leader to confirm Labour's stance on tax cuts after shadow chancellor John McDonnell was criticised for backing perks for the wealthy.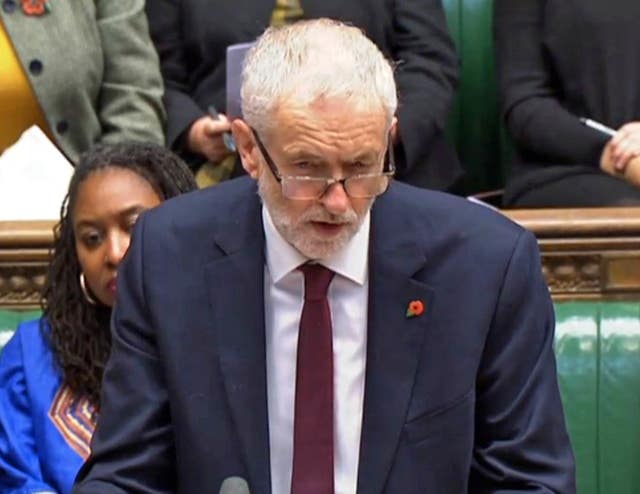 Amid the heated exchanges during Prime Minister's Questions, Mr Corbyn said: "Now we know councils, schools, police, prisons, public sector workers and those reliant on social security will face years of austerity.
"Will she apologise for her broken promise that she was going to end austerity, because she has failed to do that?"
Mrs May said support for public services, growth and wages was "up" – with vocal Tory backbenchers chanting with her.
She added: "Debt is falling, austerity is ending – under the Conservatives the hard work of the British people is paying off."
Earlier, Mr Corbyn asked why the Government "failed to find a single penny for neighbourhood policing" in what he repeatedly labelled a "broken promise Budget".
Mrs May responded: "We did put extra money into CT policing in the Budget that's on top of the £460 million that's been made extra for policing in this year, that is in sharp contrast to what Labour were saying at the 2015 election when they said the police should take 10% cuts in their Budget."
The Labour leader also claimed he would "struggle to find much to celebrate in the Budget" if he was a prison governor, local authority chief executive or a head teacher.
He asked: "I would be preparing for more difficult years ahead, does the Prime Minister think that analysis is wrong?"
Mrs May responded: "We set out more money for schools, more money for prisons, what we have set out in the Budget is that austerity is indeed ending."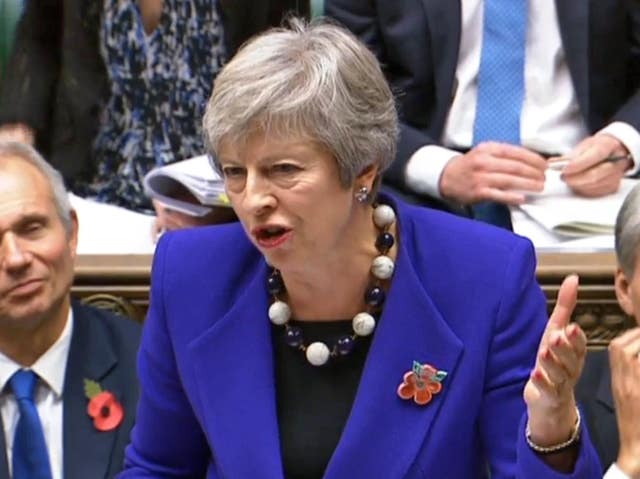 The Prime Minister was later pressed over the Chancellor's cash pledge for schools by Labour MP Paula Sherriff.
The Dewsbury MP said: "The Budget offered just a tenth of the money already cut and can only be spent on 'little extras'. The Chancellor said that schools struggling to keep teachers, save subjects or maintain hours could now buy a new whiteboard or a laptop. What use is a whiteboard if there's no teacher to use it?"
Mrs May reiterated that the Government is putting £1.4 billion extra into schools this year and £1.2 billion next year.
The Prime Minister then faced a difficult question from her own backbenches over the "crazy crackers" decision to spend on overseas aid rather than British public services.
Tory MP Philip Davies said: "Whilst this House might be typically out of touch with public opinion on this issue, will she accept that the vast majority of the British people think that that warped priority is crazy crackers?"
Mrs May said that it was "right" the UK maintains its commitment to spend 0.7% of GNI on international development.
Tory former home secretary Amber Rudd later quipped that a food manufacturer in her constituency had made a "full English Brexit" sauce – something she said was "too hot" for her.
She said: "They made a breakfast sauce called the full English Brexit which I think will be appreciated by many of my colleagues, although it's a little too hot for me."
Ms Rudd said the firm's chief executive was looking to invest in the company but wanted clarity on Brexit, and added: "He is concerned about continued access to the single market as we leave the European Union, either through the single market or common rule book, could I ask the Prime Minister to bear this in mind as she concludes those negotiations."
Mrs May responded by suggesting Tory Brexiteer Peter Bone "might well like the hot English Brexit sauce on his breakfast sausages".
She added: "Can I also reassure her that the plan that we have set out is a plan that recognises the importance of protecting jobs in this country."
Read Full Story