Chancellor is king of Brexit, claims Tory MP
Chancellor Philip Hammond could join Prime Minister Theresa May as the "king and queen of Brexit", Tory MP Peter Bone has told the Commons.
At Prime Minister's Questions, Brexiteer Mr Bone praised the Chancellor for a "Brexit dividend Budget" to a quizzical grimace from Mr Hammond.
Mr Bone went on to claim a no-deal Brexit would allow the Chancellor to ditch the £39 billion divorce fee and usher in a new era of better public services without raising taxes.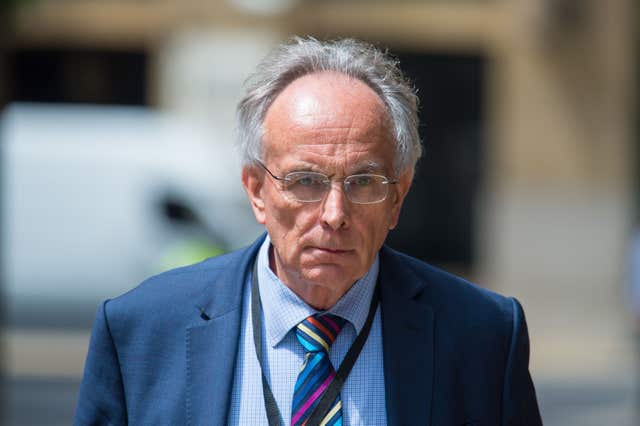 He said: "I always thought the Chancellor was a bit iffy about Brexit but how wrong I was.
"This week he announced a Brexit dividend Budget if we leave the EU with no deal.
"He will be able to cut tariffs, abolish VAT on certain products and reallocate the £39 billion he was going to give to the EU to this country, cutting taxes, improving public services and lowering debt.
"Prime Minister, I always thought you could be the queen of Brexit but did you ever think the Chancellor could be the king?"
Mrs May responded: "I'm pleased to see the support he shows for the Chancellor.
"What the Chancellor delivered this week was a Budget that is good for people up and down this country and we should all be celebrating that."
Mrs May was given a harder time by the Westminster leader of the SNP, Ian Blackford, who demanded she guarantee the supply of medicines in the event of a no-deal Brexit.
He said: "Can the Prime Minister guarantee the supply of medicines in the light of a no-deal Brexit?"
Mrs May did not give a guarantee, instead insisting she was "working for a good deal".
Mr Blackford also asked why the Government had last week begun a "dramatically truncated tender process to stockpile medicines at a cost of tens of millions of pounds", instead of spending that money on the NHS.
He said: "The Prime Minister has only been concerned about how Brexit may harm the Conservative Party.
"It's time the Prime Minister woke up to the real harm her Brexit policies could cause to patients.
"Isn't it the truth this Government is in a blind panic trying to cover up for a blind Brexit?"
"No," said Mrs May.
"If he had been listening and paying attention over the last months, he would know that actually in his Budget last year the Chancellor made clear there was money available for no-deal planning.
"We stepped up the no-deal planning in the summer.
"Departments like the Department for Health and Social Care are ensuring they are making the responsible contingency decisions that any Government department would make."