Philip Hammond accused of gambling with the public finances
Chancellor Philip Hammond has taken a gamble with the public finances, with a one in three chance of failing, a leading economic think tank has warned.
Mr Hammond took advantage of a £68 billion windfall from revised borrowing forecasts to help fund a £100 billion loosening of the purse-strings in Monday's Budget, promising voters a "brighter future" after years of austerity.
But the Institute for Fiscal Studies warned that the amended figures from the Office for Budget Responsibility could easily be reversed, forcing the Chancellor to borrow more after "painting himself into a corner".
Mr Hammond hailed the giveaway Budget as a sign that "we've now turned a corner and we are able to give Britain a bit of good news".
He suggested that a Brexit deal could trigger more tax cuts and increased public service spending.
Both the Chancellor and Prime Minister Theresa May were forced to deny that the package – including income tax cuts for 32 million people, a funding boost for the NHS and help for high streets – was intended to pave the way to an early general election.
But expert analysts said that the bulk of the Chancellor's tax cuts would go to the wealthy, while his spending plans meant "no bonanza" for public services outside the NHS.
Living standards think tank the Resolution Foundation said the decision to bring forward to 2019 planned increases in income tax thresholds to £12,500 for basic rate and £50,000 for the higher rate would "overwhelmingly benefit richer households".
Some 45% of the benefits will go to the top 10% of households and nearly 90% to the top half, said the think tank.
And the IFS said the change would put £24 a year more into the average basic-rate taxpayer's pocket – £176 for higher-rate payers – compared to what would have been expected if thresholds had simply risen in line with inflation.
Labour MPs turned on shadow chancellor John McDonnell after he indicated that the party would not oppose the "tax cuts for the richest", which Greater Manchester mayor Andy Burnham said sent "a shiver down my spine".
Mr Hammond said that it was "important to raise all of these thresholds", as many middle-income workers in schools, hospitals and police services had been dragged into the higher rate of income tax.
Despite the cuts, the IFS said that the total share of national income taken in tax is set to reach its highest level since the 1960s and be kept at a level not maintained since the early 1950s.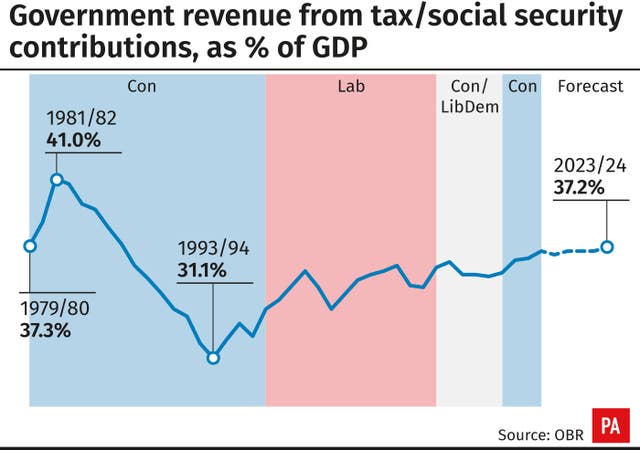 IFS director Paul Johnson said that Mr Hammond's Budget could be seen as an "end to austerity" only on a narrow definition of the term.
While the NHS in England is set to enjoy £20.5 billion higher spending by 2023/24, budgets for most other departments will be "essentially flat" over the coming five years once inflation is taken into account – and will actually fall in per capita terms.
"This is no bonanza," said Mr Johnson. "Many public services are going to feel squeezed for some time to come. Cuts are not about to be reversed.
"If I were a prison governor, a local authority chief executive or a headteacher … I would be preparing for more difficult years ahead."
Downing Street confirmed that budgets for departments other than health, defence and aid would rise overall in line with inflation over the coming period, but was unable to guarantee than none would see a real-terms fall.
Mr Johnson said that the Chancellor had taken "a bit of a gamble" by opting to spend the money from the OBR's revised forecasts rather than holding it in reserve.
"What the OBR gives the OBR can take away," he warned.
"Suppose the public finance forecasts deteriorate significantly next year? They might. There's perhaps a one in three chance of that. What will he do then?"
In such circumstances, the Chancellor was "likely" to allow borrowing – and the national debt – to rise, meaning that his target to eliminate the deficit by the mid-2020s was now "for the birds".
But a 10 Downing Street spokeswoman responded: "I wouldn't agree with that language. This is a Budget that tells British people that the hard work is paying off.
"Thanks to that, plus our approach in managing the economy, we are able to do things like invest in public services and cut taxes."
Shadow chancellor John McDonnell said the Budget could signal a general election ahead.
He told ITV's Good Morning Britain: "The Tories usually do this. If a general election is coming, what they'll do is they'll splash out some money and then if they win the election they then start cutting it back again."
But he said voters would be "crushingly disappointed" that the Budget did not deliver the end of austerity.
During a visit to Norwegian capital Oslo, Mrs May was asked directly whether the Budget was intended to smooth the way for a snap election to win her a parliamentary majority to take Brexit through.
She responded emphatically: "No. We are not preparing for another general election. That would not be in the national interest."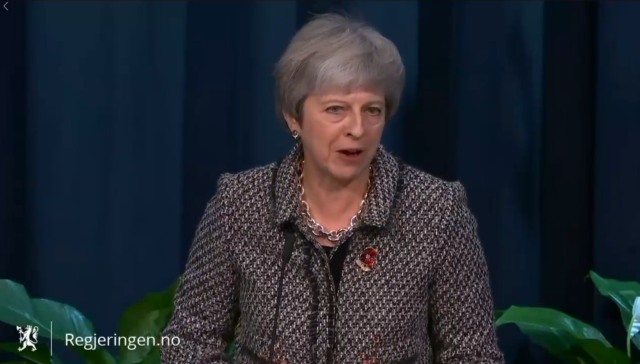 Mr Hammond told BBC1's Breakfast he expected Britain to achieve a Brexit deal, adding: "Because there will be a benefit to the economy from getting that deal, I hope we will be able to do a little bit better still than I set out yesterday, with a bit more money for public services when we have our spending review next year, and perhaps a bit more available going forward for some more tax cuts."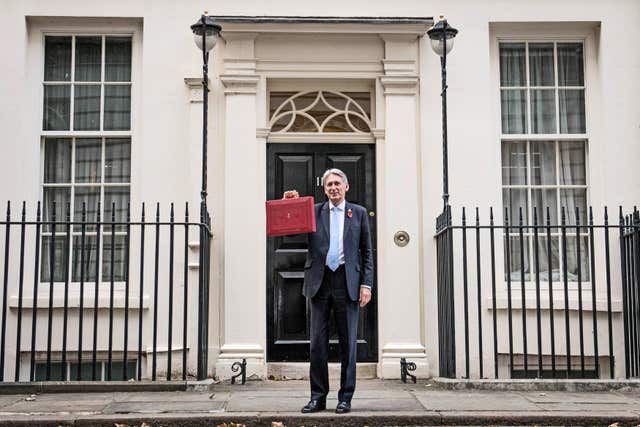 He insisted he was not "abandoning fiscal rectitude", and said the deficit will decline in every year of the forecast period.
He told BBC Radio 4's Today: "We retain an ambition to balance the budget."