A look at the BMW 8 Series ahead of its November release
Out of production since 1999, BMW has now made the new version of its 8 Series available to pre-order - heralding the start of a new chapter in BMW's long and illustrious history of making luxury sports cars.
The car will be launched in November 2018 and will be built at BMW's Dingolfing plant, in Southern Bavaria, Germany, which is also home to the BMW 7 Series.
The number '8' in the model name stands for a high-ranking status within BMW's product range. As in the past with the BMW Z8 and also with the current BMW i8, it is reserved the brand's very best models.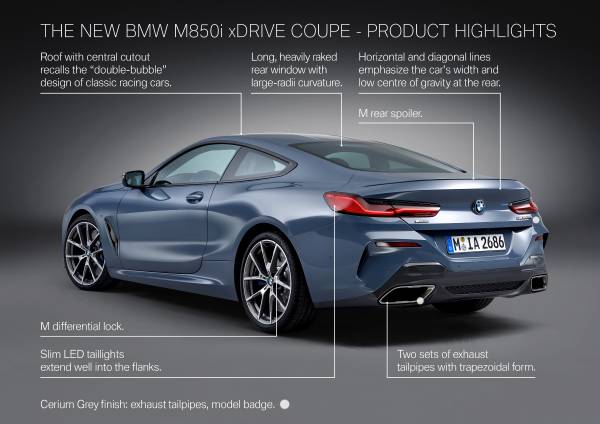 KEY INFORMATION
On the road price from: £76,270
LENGTH: 4,843mm
HEIGHT: 1,341mm
WIDTH: 2,137mm
UNLADEN WEIGHT: 1,830kg
BOOT CAPACITY: 420 litres
ACCELERATION (0-62mph): 4.9 seconds
TOP SPEED: 155mph
Read Full Story