Pumpkin house attracts visitors to Thursford family farm
A pig farmer built a pumpkin house for Halloween after his wife got the idea from an online photo.
The spooky structure, which was built in a barn, is 5.5 metres tall, 4 metres wide and has around 950 pumpkins on it.
Henry Cushing, 44, used scaffolding boards to construct it at the family farm in Thursford, Norfolk.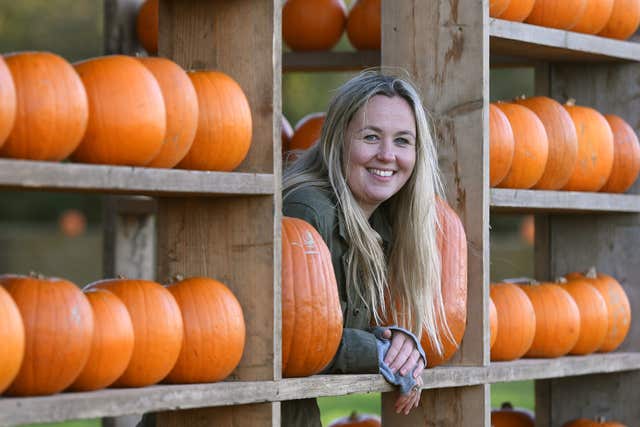 Pumpkins were placed on the wooden shelves by hand, with his wife Victoria balancing in the scoop of a JCB to reach the top levels.
The attraction has drawn a steady stream of visitors to their pop-up shop selling pumpkins ahead of Halloween.
Mrs Cushing, 36, said: "It's the first year we've ever done it.
"I saw a picture on the internet last year in America of something like this and I said to my husband we should make a pumpkin house.
"Quite amazingly just from a single photograph him and his friend who's a carpenter built it earlier this month.
"It was two solid days of sawing and hammering but I think now it's up it's pretty amazing."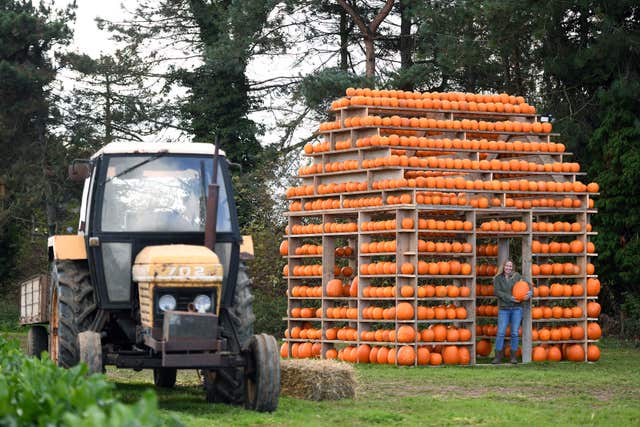 Brookhill Farm is near a main road and Mrs Cushing said there had been a lot of horn honking since the house went up.
"It's so orange," she said. "I think that's the thing that it really stands out as people come round the corner."
The majority of the pumpkins are from growers in Cambridgeshire, but Mrs Cushing said the farm would grow more of its own next year.
She said the pumpkin house is helping to fill a quieter time in the farming calendar.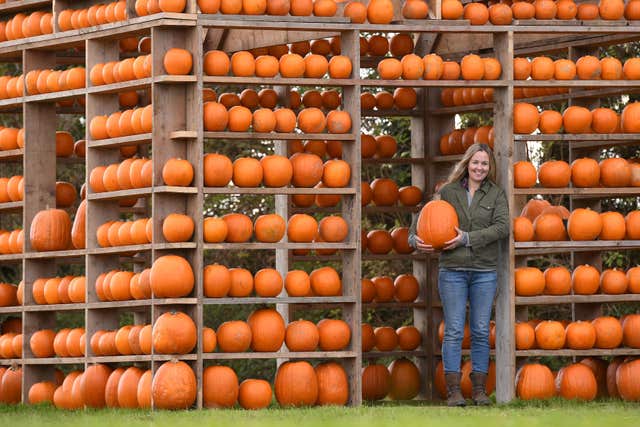 "We're normally pig farmers and sugar beet arable farmers so our busiest time is usually August and September while we're doing harvest," she said. "This is a relatively quiet time of year so it's actually quite good for the farm to be able to do something, it's a kind of diversification project.
"I'm hoping this will become an annual event and it should just get us a bit more income into the farm and we can grow and make it something spectacular."
Any pumpkins left over after Halloween may be fed to the pigs, she added.
Read Full Story