Queen looks to 'new partnership with Europe' as she toasts Dutch royals
The Queen has spoken publicly about Brexit for the first time, telling the King of the Netherlands that "as we look toward a new partnership with Europe" the values shared by the UK and Holland "are our greatest assets".
Speaking at a state banquet in honour of King Willem-Alexander and his wife Queen Maxima, the Queen added that as "innovators, traders and internationalists we look with confidence to the future".
The Queen, who remains impartial in political matters, chose to emphasise the qualities needed by the UK and one of its closet European neighbours going forward as UK politics continued to be deeply divided by the issue of Brexit.
Earlier, in a speech to both Houses of Parliament, King Willem-Alexander urged the UK Government to lift the "shadow of uncertainty" hanging over Dutch nationals living in Britain after Brexit.
And in his address at the Buckingham Palace dinner, with Theresa May seated nearby, the foreign head of state said: "At present, a lot of attention is focused on the 'technical' side of Brexit. That's understandable and necessary.
"But in the midst of all that complexity we should not lose sight of the greater narrative that continues to bind us. The greater narrative of freedom, openness and cooperation. Of growth and a prosperity whose fruits are enjoyed by all."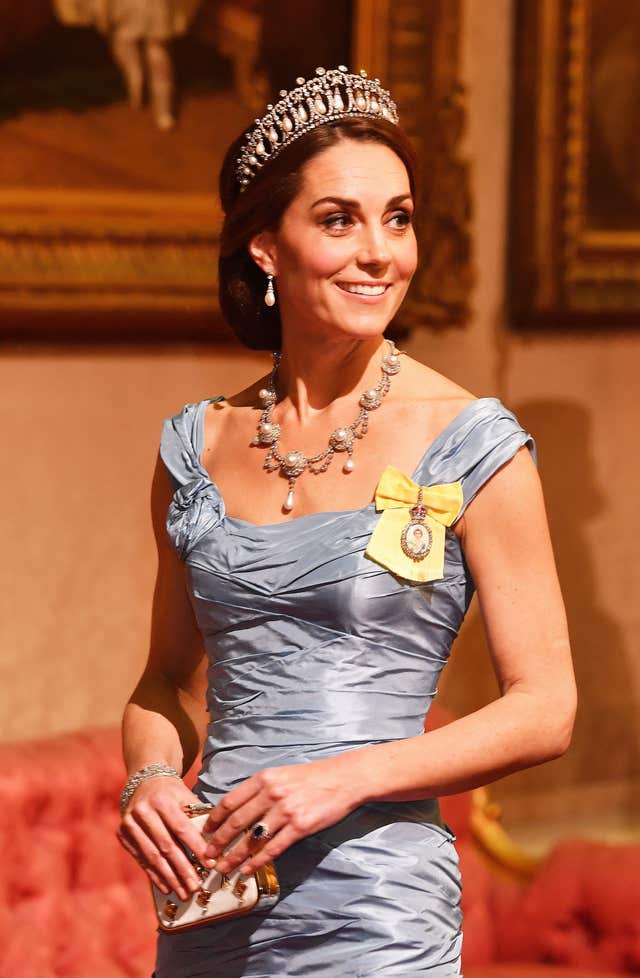 In contrast to the speeches, the royal women, who included Queen Maxima, the Duchess of Cambridge and the Duchess of Cornwall, put on a dazzling display of royal tiaras during the white-tie dinner.
The Queen told Holland's head of state during her speech: "I recall the state visit of your grandmother Queen Juliana and Prince Bernhard in 1972, when I spoke of how our nations' close understanding and relationship would become increasingly important as a new configuration of Europe was emerging.
"As we look toward a new partnership with Europe, it is our shared values and commitment to each other, that are out greatest asset, and demonstrate that even through change, our enduring alliance
remains strong, and as innovators, traders and internationalists we look with confidence to the future."
Read Full Story