'Financial incentive for mainstream schools to permanently exclude pupils'
Mainstream schools may be choosing to permanently exclude difficult pupils for funding reasons, some alternative provision (AP) providers in England fear.
According to new Government research, there was a "strong view" among AP providers that it was in the financial interests of mainstream schools to permanently exclude students instead of temporarily.
The report also found that parents of children who enter AP reported feeling anxious about the quality of their education, or embarrassed their child had moved out of a mainstream school.
The report for the Department of Education says: "There was a strong view among some AP providers that schools were incentivised to permanently exclude children at the expense of fixed-term exclusions because local authorities funded placements for permanently excluded pupils, whereas schools funded those for fixed-term exclusions.
"AP providers described this as short sighted, as permanent exclusion would cost the LA more in the longer term and they deemed short-term placements to be highly effective in reducing permanent exclusions."
Alternative provision is education for pupils who would not otherwise be able to receive suitable education because of exclusion, illness or other reasons.
It is education arranged by schools for pupils on a fixed-term exclusion, and includes pupils being directed by schools to off-site provision to improve their behaviour.
The research by UCL and Nottingham University academics also indicates that the time schools spend managing pupil behaviour by referring them to AP varies depending on the pupil.
The report said: "The main reason why schools used AP was in response to pupils who exhibited persistent disruptive behaviour.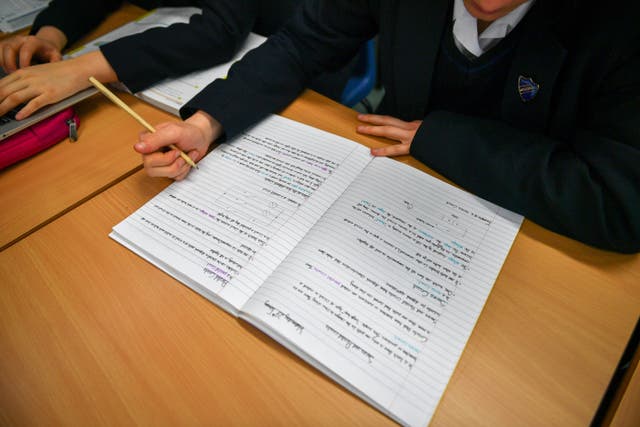 "From the schools' perspective, the use of AP in these circumstances was underpinned by concerns about pupil disengagement from learning, and, more broadly, the impact of this on other pupils, and ultimately on school performance.
"This was a strong theme underlying the views of secondary schools in particular.
"AP providers often highlighted that poor behaviour could be a sign of SEND, including SEMH or autism, which is possibly unidentified at the point of referral."
The research suggests that many AP settings have features valued by pupils and their parents, such as small class sizes and good pastoral care.
It is based on rapid evidence assessment, telephone interviews of 276 schools and 200 APs in England and 25 in-depth case studies.
Read Full Story