Five-year-old steals the show with hug from Harry as royal couple land in Dubbo
Five-year-old Luke Vincent got up close and personal with the Duke and Duchess of Sussex as they landed in Dubbo for the second day of their overseas tour.
The Buninyong Public School pupil was among the 150-strong welcoming party for the royal visit to the New South Wales city, 190 miles from Sydney.
Harry and Meghan also met Royal Flying Doctor Service volunteers and unveiled a new plane to mark the service's 90 years.
But it was Luke who stole the show, going in for a hug with Harry and rubbing the 34-year-old's beard, before Meghan also offered a hug.
school principal Anne Van Darrel said the youngster was mesmerised with Harry's facial hair.
She said: "He got a hug from Meghan and then Harry bent down to speak to him and Luke didn't give him any choice!"
"Luke's favourite person in the world is Santa Claus, who has a beard. So he rubbed Harry's beard.
"It's been a wonderful experience for these little country kids to meet people they've only ever seen on TV."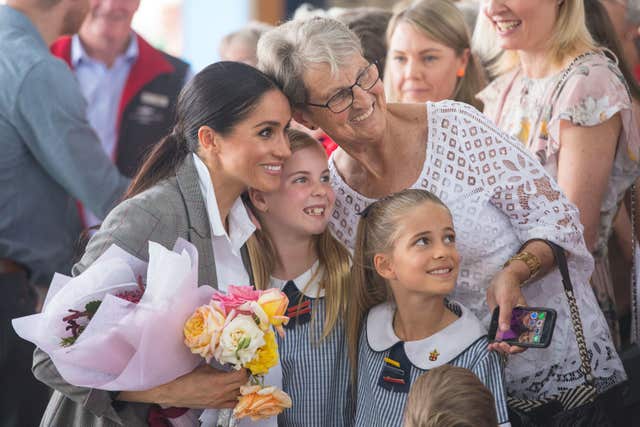 Kensington Palace said the Duke was keen to visit regional Australia during the tour, the couple's first outside the UK and Ireland.
During their day visit to Dubbo, the parents-to-be will also meet with a local farmer to discuss the drought which has struck the region.
They will then head to a picnic and barbecue at a park for members of the public.
Read Full Story