Ex-Army chief urges Chancellor to follow George Osborne on charity VAT waiver
Chancellor Philip Hammond should take a leaf out of George Osborne's book and waive the VAT for a charity selling First World War Tommy statues, a former head of the Army has said.
A commemoration campaign called There But Not There, set up by the charity Remembered, is raising cash by selling silhouettes of Tommies ahead of the centenary of Armistice Day.
But, of the £4 million that has already been raised, to date more than £800,000 has to be paid to the Government in VAT – with that figure set to increase as sales ramp up.
Former chief of the general staff General Lord Richard Dannatt, a patron of the charity, said Mr Hammond has a choice between a good news story and a bad one.
"It looks like the institutional organisation that is going to benefit most from this campaign is Her Majesty's Treasury if they choose to retain the VAT," he told the Press Association.
"George Osborne set a good precedent back in 2014 by waiving the VAT for the poppies in the moat in the Tower of London.
"I think Philip Hammond will actually realise a similar gesture would be good.
"That will then make it a good news story, and, let's face it, I think there was enough bad news around the First World War and the 888,246 British and colonial soldiers who lost their lives.
"So, I think it is time we had a bit of good news and I think Philip Hammond could perhaps take a leaf out of George Osborne's book and waive the VAT."
A petition has also been set up by Remembered director Rowley Gregg, calling for the return of the VAT from the sales, which has so far garnered more than 107,000 signatures in a matter of days.
The campaign is raising funds for six charities, including the Royal Foundation, The Commonwealth War Graves Commission, Walking With The Wounded, Combat Stress, Help For Heroes and a veterans housing project in Plymouth called Equinox.
Mr Gregg said that, as it stands, the biggest beneficiary of the fundraising initiative will be HM Revenue and Customs.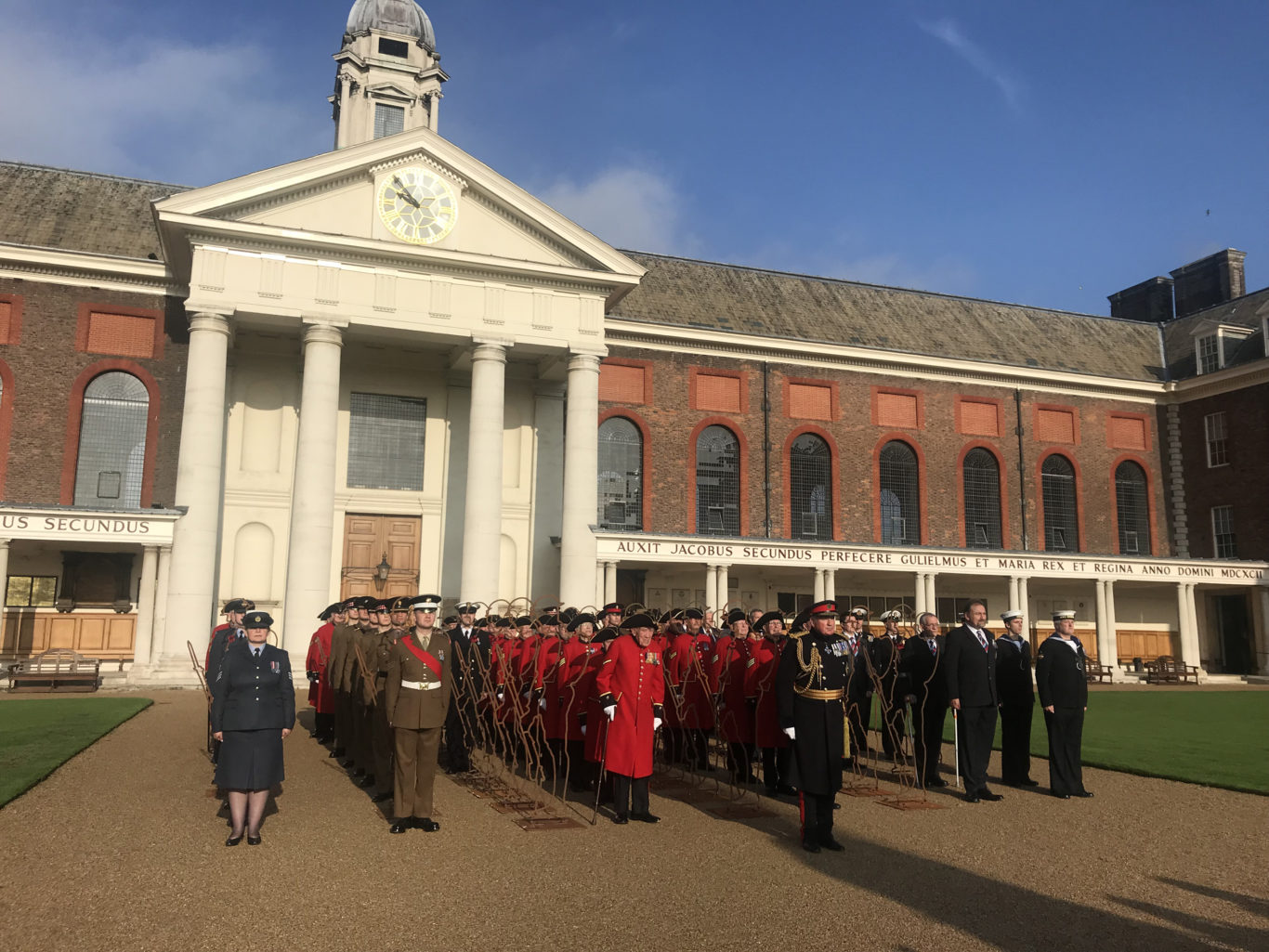 Gen Dannatt was speaking as he gathered on Tuesday alongside 33 Chelsea Pensioners, 24 serving personnel from across all three services, and nine veterans, who poignantly stood among 33 6ft Tommy figures, in the grounds of London's Royal Chelsea Hospital.
He said the question about returning the VAT from the sale of the figures was put in five or six weeks ago with the Treasury, and "could have had a quicker response".
Gen Dannatt said Veterans Minister Tobias Ellwood has been told by the Chancellor that the issue is being looked at.
He added that "obviously deciding these things take a little while" and that maybe Mr Hammond will announce the VAT waiver in the Budget next week.
Mr Gregg, an Army veteran who was awarded the Military Cross for his actions in Afghanistan in 2009, said there is no argument against the refund in his mind, and that charity merchandise for a non-profit organisation should not be charged at the same rate as a profit-making one.
With it emerging earlier this year that the Libor fund – which had been earmarked for armed forces and emergency services charities – being "misappropriated", and how it is the centenary year of Armistice Day, Mr Gregg said now is the "perfect opportunity" for Mr Hammond to show his support for military charities.
"It is just such an easy thing for the Government to say that they are going to support this campaign and will give the VAT back," he said.
"Why wouldn't the Chancellor want to back this campaign and show the Government's support in something that has really touched the public's hearts?"
He revealed that more than 2,500 of the 6ft Tommy figures and more than 77,000 of the smaller, 10in versions have been sold so far, and stressed that the VAT bill will "significantly increase as we head towards the Armistice" and that support continues to grow for the campaign.
A HM Treasury spokesman said: "This Government has been hugely supportive of military charities and has committed almost £800 million to Armed Forces and Emergency Service charities since 2012.
"We consider all charity requests carefully before responding."