Prince Philip took 'big step' towards reconciliation with Fergie
The Duke of Edinburgh "took quite a big step" towards reconciliation with Sarah, Duchess of York, at Friday's royal wedding, according to a body language expert.
Judi James, an expert in social behaviour, believes that Philip was warm towards his former daughter-in-law, approaching her with a smile.
The Queen's husband is thought to have a frosty relationship with "Fergie", who divorced the Duke of York in 1996.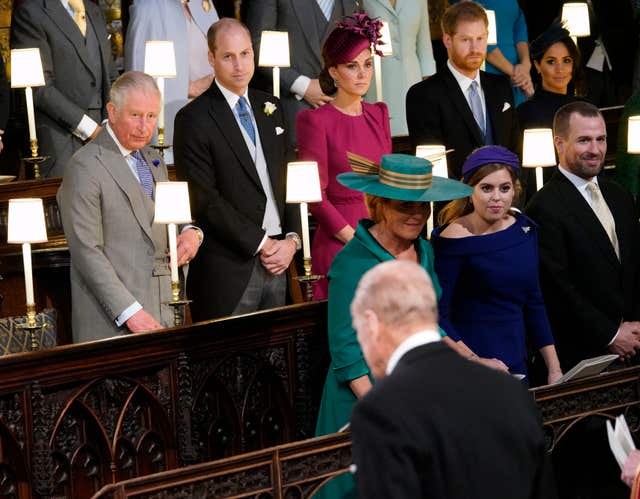 Ms James told the Press Association: "You could tell the tension as soon as the duchess arrived in the church.
"As soon as she walked in she pulled her arms into her side and put her head down."
Ms James believes the duchess's daughter, Princess Beatrice, may have tried to distract her mother from Philip's arrival at St George's Chapel for the wedding of Princess Eugenie and Jack Brooksbank.
She said that Beatrice "made very strong eye contact with her mother and kept her chatting as Philip arrived, almost as if to say 'don't look round now'".
She added: "It was almost like the sort of behaviour you see at the party when somebody you don't want to see walks in."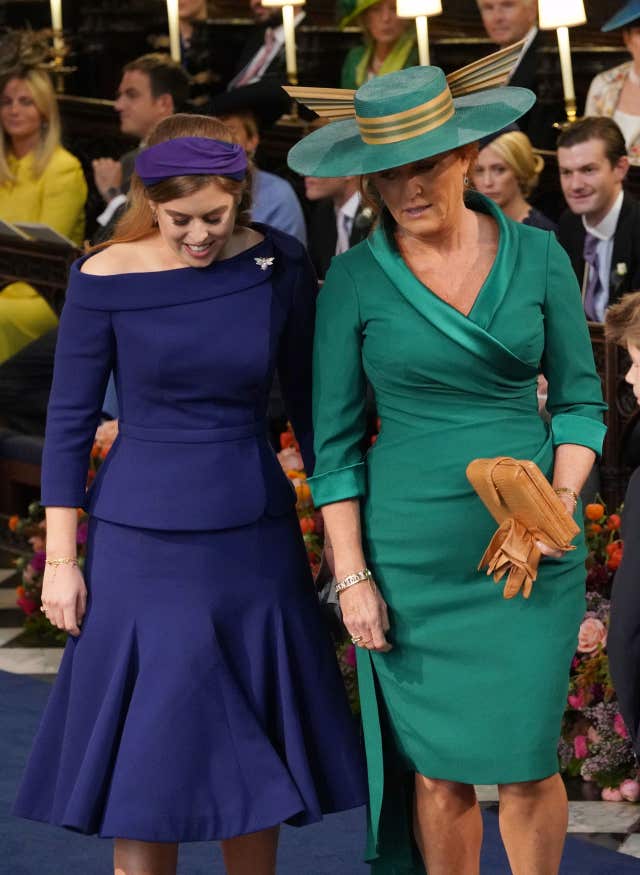 Despite their apparent reservations, there seemed to be few hard feelings between the two.
Ms James continued: "She got quite the look from Philip, he smiled at her at least twice, almost as if he had planned to greet her warmly.
"That was quite a big step for the Duke of Edinburgh."
However, Ms James said the duchess may not have even been aware of the interaction.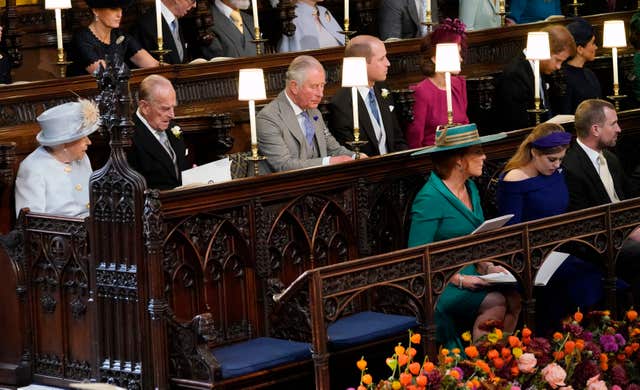 She said: "The Duchess of York was sat in front of Philip, so unless she had eyes in the back of her head, she wouldn't have known.
"She probably didn't want to take the risk of turning round."
However, they weren't the only ones with prominent body language on display.
Ms James noted that "it was fascinating that William and Kate were holding hands".
The Duke and Duchess of Cambridge, normally reserved when it comes to public displays of affection, were seen holding hands in St George's Chapel – a tactile display that could be down to the recent arrival of Prince Louis.
"The couple are clearly very in love, but normally not very keen to show it," the expert said.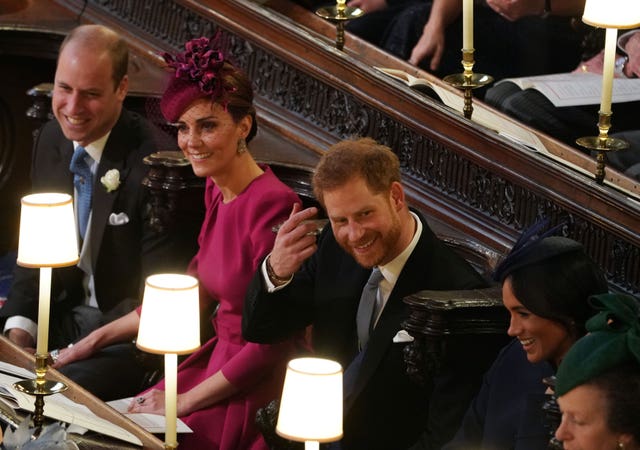 She explained: "Children can be a bit of a challenge, but sometimes, three children in, when couples have a bit more experience, it can take them back to their honeymoon period.
"Today they looked besotted with one another.
"It was almost the most stunning moment of the wedding for some people."
Read Full Story