Memorial to murdered soldiers vandalised again
A memorial for 18 soldiers murdered in Northern Ireland has been desecrated again.
Poppy wreaths, crosses and flowers were vandalised overnight at Narrow Water, near Warrenpoint in Co Down.
The memorial marks the site where a British Army convoy was ambushed by two roadside IRA bombs in August 1979.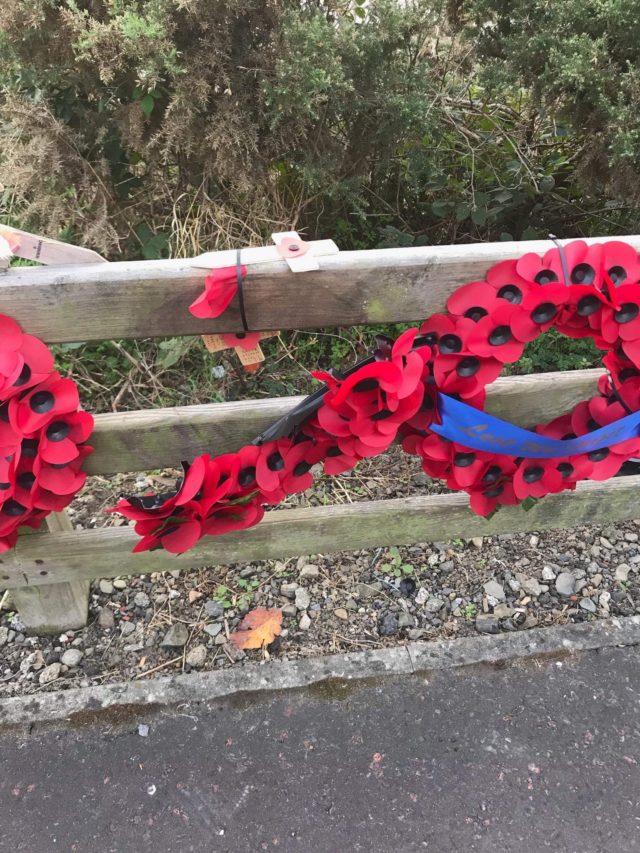 Poppies, snapped wooden crosses and flowers lay strewn on the pavement in front of the memorial on Thursday morning.
Police are investigating.
It comes weeks after a football fans were blamed for wrecking the memorial as they left Warrenpoint for a return bus trip to Belfast.
Belfast football club Cliftonville, whose supporters are mostly from the nationalist/republican tradition, said it was aware of reports that some fans returning from a fixture against Warrenpoint Town were responsible.
Cliftonville condemned September's vandalism as "pathetic" and made clear the perpetrators were not part of an official or affiliated supporters club.
Read Full Story