Prime Minister disowns Jeremy Hunt's comparison of EU with Soviet Union
Theresa May has slapped down her Foreign Secretary Jeremy Hunt by publicly disowning his comparison of the EU with the Soviet Union.
Mr Hunt's comments have been widely condemned by politicians and diplomats from across Europe, with particular disdain expressed in countries formerly under Soviet domination.
Lithuania's European Commissioner Vytenis Andriukaitis, who was born in a Siberian labour camp after his family's deportation by Stalin and was later arrested by the KGB secret police as a dissident, offered to give the Foreign Secretary a history lesson.
And Estonia's ambassador to London, Tiina Intelmann, described Mr Hunt's comments as "insulting" to all those who lived under the Soviet yoke before the collapse of the communist regime in 1991.
In his keynote speech to the Conservative Party conference in Birmingham on Sunday, Mr Hunt accused Brussels of seeking to "punish" Britain for wanting to leave the EU and compared it to the USSR trying to stop its citizens leaving.
The comment – which came just days after Theresa May demanded "respect" from the EU – was denounced as "unworthy of a British Foreign Secretary" by the former head of the UK's diplomatic service, Lord Ricketts.
Asked whether she agreed with her Foreign Secretary's position and regarded it as "respectful" towards European allies, Mrs May told BBC1's Breakfast: "As I sit around that table in the European Union, there are countries there who used to be part of the Soviet Union. They are now democratic countries.
"I can tell you that the two organisations are not the same."
In Mr Hunt's defence, the Prime Minister added: "I think the point he was making was an important one. It was that we've had the biggest democratic exercise in this country's history – the referendum vote in 2016 – and we should be respecting and delivering on that referendum.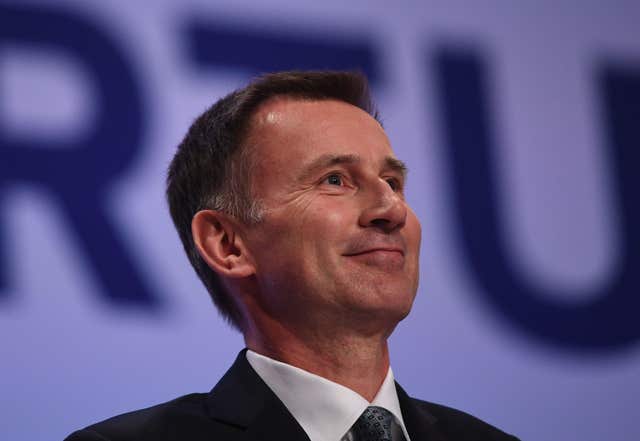 "Across the European Union, I think it's important for people to recognise that vote and to deliver on that vote."
In his speech on Sunday, Mr Hunt recalled a visit to Latvia, during which he observed how the Baltic state had developed into "a modern democracy, part of both Nato and the EU" after breaking free of the Soviet Union.
And he asked: "What happened to the confidence and ideals of the European dream? The EU was set up to protect freedom. It was the Soviet Union that stopped people leaving.
"The lesson from history is clear: if you turn the EU club into a prison, the desire to get out won't diminish, it will grow, and we won't be the only prisoner that will want to escape."
Latvian ambassador Baiba Braze tweeted in response: "Soviets killed, deported, exiled and imprisoned 100 thousands of Latvia's inhabitants after the illegal occupation in 1940, and ruined lives of 3 generations, while the EU has brought prosperity, equality, growth, respect."
Read Full Story
Click here to comment