Junk food promotions targeted in bid to trim Scottish waistlines
Junk food promotions could be targeted in a proposed Scottish Government clampdown on the country's diet.
Where items such as confectionery, crisps, cakes and soft drinks are placed in store is also part of what has been termed as a "comprehensive suite of actions".
These include promotions such as free samples, upselling, coupons and how these foods are displayed.
However temporary price reductions and multi-packs are not included in the proposed measures, which have been put out for public consultation.
Wellbeing minister Joe Fitzpatrick said the proposals come as Scotland continues to have one of the worst public health records in Europe.
According to Cancer Research UK, obesity is the biggest preventable cause of cancer after smoking, responsible for 2,200 cases in Scotland every year.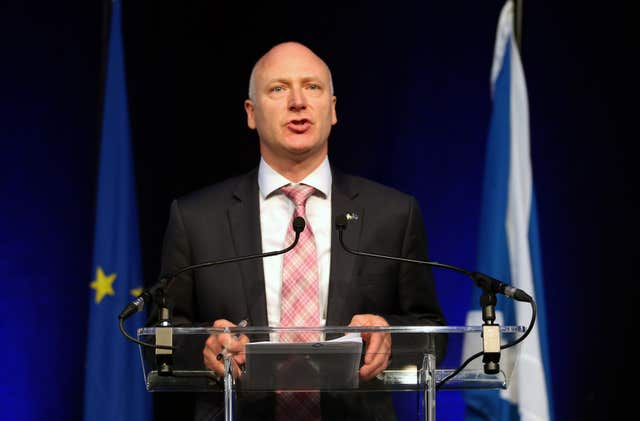 Mr Fitzpatrick said no single measure will turn the situation around, and described the proposed policy as "ground-breaking".
"No country has yet introduced such measures, so we cannot use the experience of others to demonstrate likely success," he said.
"We should not let that dissuade us, nor should we shirk from this challenge.
"Scotland has a positive history of taking ambitious and pioneering action to protect the public's health.
"We were the first in the UK to introduce a smoking ban in public places, and we recently became the first country in the world to introduce a minimum unit price on alcohol."
Cancer Research UK says 110 tonnes of sugar are purchased on price promotion every day in Scotland.
Prevention expert Professor Linda Bauld said: "Junk food multi-buy offers encourage us to bulk buy and eat large quantities of unhealthy food, the consequences of which have become all too obvious in the nation's growing waistlines.
"The public want action. Almost two-thirds of Scots support restrictions on multi-buy promotions.
"The introduction of laws to curb bargain buys for food and drink high in fat and sugar would be an effective way of helping people make healthier choices."
A spokesman for retailers stressed many have already played a "leading role" in targeting obesity.
Scottish Retail Consortium head of policy Ewan MacDonald-Russell also said legislation is needed for the proposals to "ensure a level playing field" across the food and drink industry.
"For the Government to decide which food products can be placed in which part of a store is an unprecedented measure, and one which will be incredibly complex," he said.
"For this intervention to be reasonable and proportionate, it's vital the Scottish Government are forensic in identifying and justifying the products which they put into the scope of these restrictions.
"Furthermore, significant thought will be required to ensure the measures are practical for different store formats and food to go retailers without inadvertently distorting the overall food market.
"However, where there is clear evidence retailers will continue to engage constructively."