May urged to 'chuck Chequers' by Tory Brexiteers
Theresa May was warned by Tory Brexiteers that her position is in jeopardy unless she drops her Chequers plan.
Prominent Brexiteer Andrea Jenkyns said the plan was unpopular at all levels of the Tory Party and called on the Prime Minister to abandon the blueprint.
In a pointed message to Mrs May, she said: "Prime ministers keep their jobs when they keep their promises."
Speaking to the Press Association, the Morley and Outwood MP said: "I am simply saying: Prime Minister, listen to the people.
"Chequers is unpopular with the general public, the Opposition's not going to vote for it, it's unpopular with our party and our activists who actually pound the streets and get us elected in the first place.
"Please drop Chequers and start listening."
She was speaking after addressing a cross-party Leave Means Leave rally in Solihull, timed to coincide with the opening of the Tory conference in Birmingham.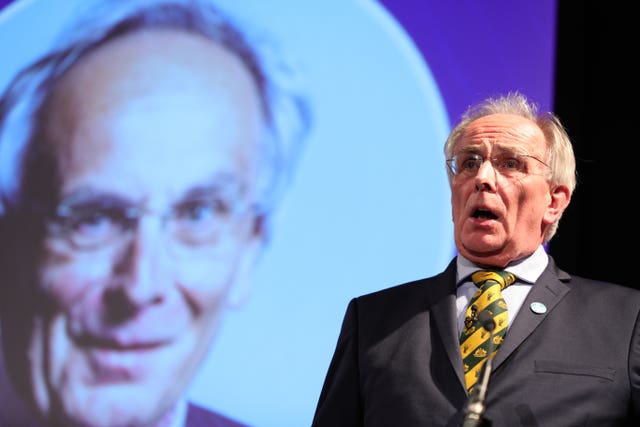 At the rally, fellow Tory MP Peter Bone said: "I will stand up for Brexit but we need to chuck Chequers."
Setting out his opposition to the European Union, he said: "We didn't fight world wars to be subservient. We want to make our own laws in our own country."
He dismissed suggestions that public opinion had changed since the 2016 vote, saying: "The idea that the British people have changed their minds and want to remain is completely untrue."
Former Ukip leader Nigel Farage told the rally politicians must be made to "feel the heat" if they were about to betray the decision made in the 2016 referendum.
"This is now about a matter of trust between us – the people – and our political class," he said.
"They are trying to betray Brexit and we are here today to tell them 'we won't let you get away with doing that'."
In a message to the enthusiastic crowd he added: "I want you to make our political class, who are on the verge of betraying Brexit, feel the heat.
"We are mobilising the people's army of this country that gave us victory in Brexit and will never rest until we have become an independent, self-governing, proud United Kingdom."