Coldstream Guards mark 100 years since double Victoria Cross
The Coldstream Guards have marked 100 years since actions which led to two members being awarded the Victoria Cross.
Lance Corporal Thomas Jackson and Captain Cyril Frisby were involved in actions in 1918 which resulted in them both being bestowed with the highest order of gallantry.
The anniversary of their heroics was commemorated with a Regimental Drumhead Service at 11am at Victoria Barracks Windsor, with regimental music from the Band Of The Coldstream Guards.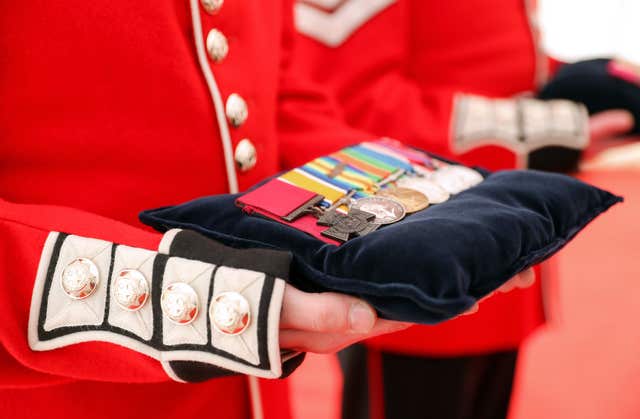 The Army said descendants of both men, former commanding officers of the regiment and community leaders were in attendance.
On September 27 1918 at the Battle of Canal Du Nord, near Graincourt, France, Captain Frisby was in command of a company detailed to capture a canal crossing, but when the canal was reached, the leading platoon came under sustained fire from a strong enemy post under the bridge on the far side of the canal.
Despite the odds, Capt Frisby determined to capture the German guns and asked for volunteers.
L/Cpl Thomas Norman Jackson was first to put up his hand and, with two others, they climbed down into the canal under intense fire and succeeded in capturing the post with two machine guns and 12 men.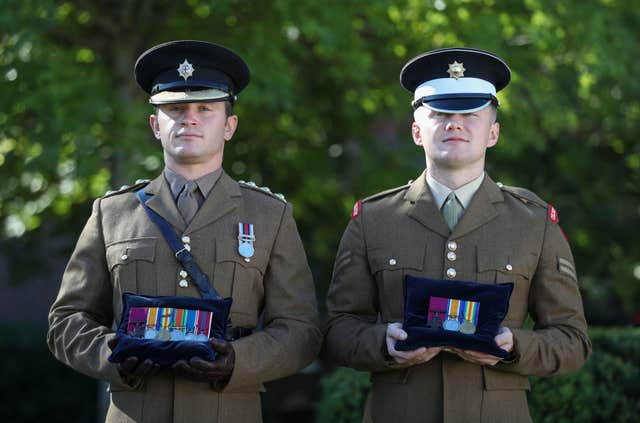 Then having consolidated his objective, Capt Frisby gave timely support to a company that had lost all of its officers and sergeants, organising the defences and beating off a heavy counter-attack.
Capt Frisby was wounded in the leg by a bayonet, but stood his ground, setting an example to his men.
Thomas Jackson was killed later that day and is buried overlooking the scene of his actions.
Commanding Officer Lieutenant Ed Launders said: "The Coldstream Guards is fortunate to have many tales of bravery in its history, but this day is a very proud one for the whole Coldstream family.
"While we pay tribute to the heroes of the past, their stories serve to inspire the actions of our young soldiers that serve today, who are themselves preparing to deploy overseas on operations in service of their country."
Read Full Story