Teenagers sentenced after releasing dog to kill cat
Two teenagers have been caught on film orchestrating the deadly mauling of a cat.
CCTV showed the pair luring the pet from beneath a car – before releasing their dog to chase it down on Gwaelodygarth Lane in Merthyr Tydfil on May 9.
The 13-year-old Bengal cat was called Sully and had belonged to a family nearby, the RSPCA said.
After being savaged, the lifeless cat was slung into bushes by one of the boys.
Sully's horrified owners only learnt of the attack after checking their cameras several days after its disappearance.
Police tracked down the boys responsible, aged 17 and 15, and they were sentenced at Merthyr Youth Court on Tuesday after admitting causing unnecessary suffering to a cat, according to the RSPCA.
The teenagers, who cannot be named for legal reasons, received a 12-month referral order to the youth offending team, were banned from owning a pet for 10 years and were ordered to pay £300 in cost each, the charity said.
Their dog was taken into the RSPCA's care and will be re-homed.
Sully's owners grew concerned and checked their security cameras after the cat did not return home.
They were confronted with images of the beloved cat being jabbed from beneath the car by one boy wielding a stick.
Nearby, his accomplice held his dog back by the collar – releasing it the second Sully darted out from beneath the vehicle.
The cat was quickly caught by the dog and mauled to death.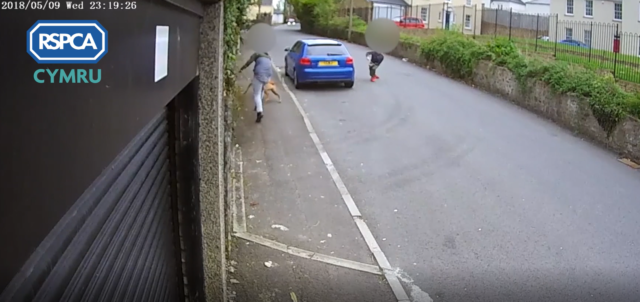 Sully's owner – who asked to remain anonymous – said: "We are absolutely heartbroken.
"Sully was so happy, and was a member of our family.
"His killing by these cruel people brings shame to Merthyr Tydfil. This was a heinous act."
Sully was popular in the local area, where he was often tended to by passersby.
The cat was also known to visit patients in the waiting room of the neighbouring dental practice, the owner said.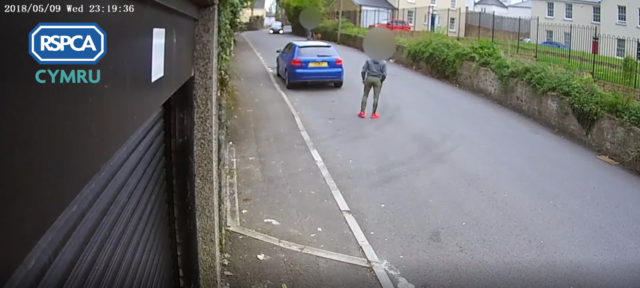 Of the moment the footage was found, the owner said: "It was horrifying to watch. I was screaming at the screen for Sully to run for his life but the dog was just too fast for him.
"What I witnessed that day will never leave me – it was like watching one of my children being attacked."
The children of the family have been affected "deeply" by the attack, the owner added.
Sully was cremated when the body was eventually recovered.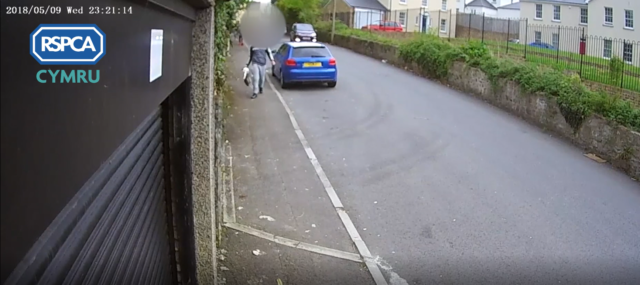 RSPCA inspector Gemma Cooper said: "This was a disturbing, harrowing and deeply sinister attack which would have caused immense suffering to poor Sully.
"It is frightening to think two children would set out to do something so deliberately cruel. It appears the dog had been trained to kill like this.
"This was a premeditated attack, seemingly done for the boys' fun and pleasure, for which the RSPCA had to seek justice.
"The actions of these individuals has left a family broken and without their beloved pet cat and family member of 13 years."
Read Full Story