Royal audience at premiere of composer Paul Mealor's tribute to war dead
Renowned composer Paul Mealor said it was a great honour to have the Duchess of Cornwall attend the world premiere of his latest work, a tribute to the fallen of the First World War.
Professor Mealor composed Requiem: The Souls Of The Righteous to mark the centenary of the end of the war, and will conduct the piece at New York's Carnegie Hall on Remembrance Sunday.
It was performed for the first time by the National Youth Choir of Scotland and Royal Scottish National Orchestra in Edinburgh on Saturday, where the duchess joined an audience at St Mary's Cathedral.
Camilla, known as the Duchess of Rothesay in Scotland, is chancellor of the University of Aberdeen, where Prof Mealor has taught since 2003.
The composer, whose work Ubi Caritas was performed at the wedding of the Duke and Duchess of Cambridge, said of the Requiem: "It's a big piece and it's a big subject.
"How do you tackle war now, in the 21st century, how do you mark the centenary in a way that is not offensive, that doesn't glorify war?
"The librettist and I, we decided to write a piece that is in essence about peace, for both sides of the conflict, and about reconciliation and the sacrifice that people made so that we can all live in peace.
"It's a great honour that the Duchess of Rothesay has joined us for the premiere. She is a huge supporter of music and of the university, and always adds a wonderful light to events like this because she is always so very easy to talk to and very interested in what people are doing.
"Of course, she's disturbing her holiday to come and see it, which is a great honour for all of us."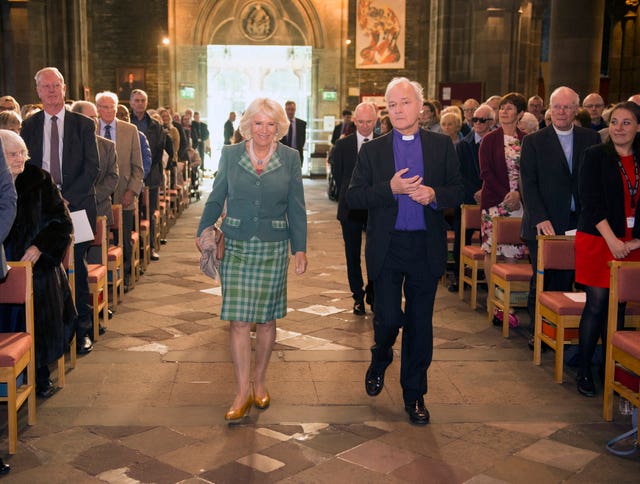 The 40-minute composition blends the traditional mass for the dead with new poems by Dr Grahame Davies, and features tolling bells and lilting strings throughout.
Conducted on Saturday by Christopher Bell, artistic director of the National Youth Choir of Scotland, it was recorded by Classic FM and will be broadcast on Remembrance Sunday.
Prof Mealor dedicated the new work to former Aberdeen vice-principal Professor Derek Ogston and Margaret Carlaw, who funded the composition and performance, and to all those who lost their lives in the Great War.
Funds raised from the sell-out concert will be donated to osteoarthritis research at the University of Aberdeen.
Professor Cosimo de Bari, professor of translational medicine and head of the Arthritis and Regenerative Medicine Laboratory, said: "We are delighted the duchess could attend.
"She provides enormous support for initiatives in osteoarthritis."
Read Full Story
Click here to comment